Kerala raises 18 crore Rupees in 2 days for Muhammed
After Asianet News reports the story, help poured in for one-and-a-half year-old Muhammed with a rare genetic disease called Spinal muscular atrophy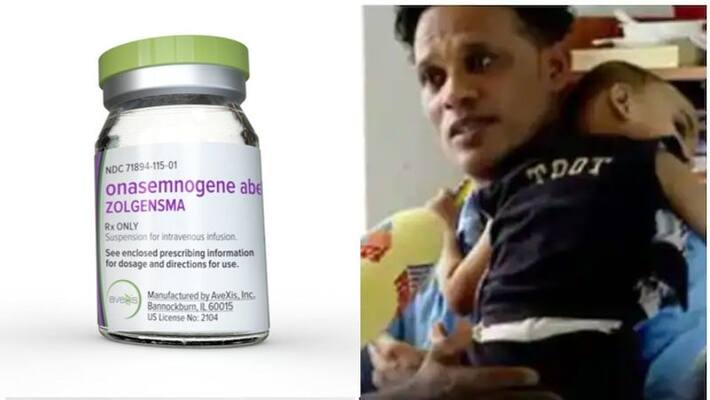 After Asianet News reports the story, help poured in for one-and-a-half-year-old Muhammed with a rare genetic disease called Spinal muscular atrophy.
Little Muhammed was crying aloud with pain when Asianet News first met him. We were at his home at Mattool, a small village in Kannur. His uppa (father), Rafeeque, will give him a little toffee whenever he is screaming with pain. 
Spinal muscular atrophy was too hard for a one-and-a-half year old. It is a rare genetic disease that affects the central nervous system, peripheral nervous system, and voluntary muscle movement (skeletal muscle). 
His older sister, Afra, has been living in a wheelchair for the past 14 years. Same disease. She is unable to even move without help. 
There is only one solution to the pain of little Muhammed. A medicine called Zolgensma. 
But it was too hard for a small family with a rural background to afford. It costs 18 crore rupees!
Zolgensma is the most effective drug for the disorder. 
But as the disease is rare and a highly specialized drug, Zolgensma costs big in the industry. 
Afra watched his younger brother with tearful eyes and told us, ''I am suffering from the disease for years. I can't even stretch and walk. I don't want my little brother to suffer the same. Kindly help him''.
These words of little Afra resonated all over Kerala. 
Soon after Asianet News reported the news, help flooded. 
Within one day, six crore rupees was raised. The next morning, the help fund stood at 14 crores!!
That is when we decided to see the bank statements. It was true. 
Only four crores more to raise. In hours, precisely, in 6 hours, the rest of the money too was raised by the good hearts of Kerala. 
To all those good minds in Kerala who raised 18 crores within a small span of two days for a little one to survive, thank you. 
Our hearts are filled with joy and gratitude!
Last Updated Jul 6, 2021, 8:38 AM IST