Two employees of construction firm arrested after metro work leaves senior citizen injured
Anand Rao was left with severe injuries after an iron panel had fallen on the auto rickshaw he was traveling in. Police have arrested two men, who were in charge of the construction work at the metro site in Bengaluru.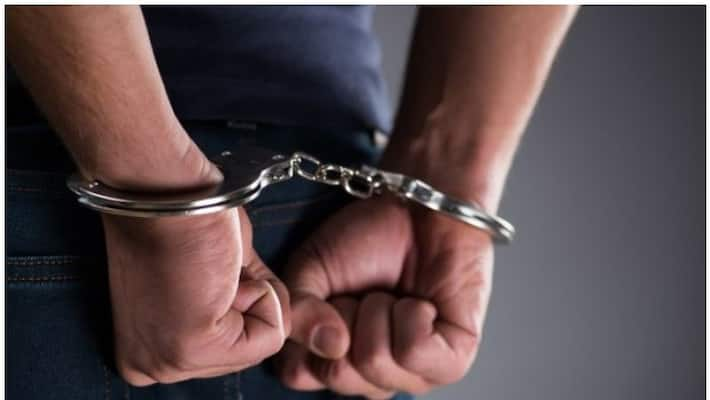 Bengaluru: Bengaluru Police arrested two men, employees of a construction company, on Friday with respect to a senior citizen travelling in an auto rickshaw , who was left seriously injured when a heavy iron panel from a metro rail work site came crashing down on the auto in BTM Layout on Wednesday, May 22.
Bengaluru metro rail corporation limited (BMRCL) barricades, which were placed at the construction site collapsed on the auto while the 81-year-old man and his wife were travelling from Jayadeva Junction to their house at BTM 2nd Stage. The incident occurred at 10:30 am near SBI bank.
URC Construction Private Limited was given a contract for the metro construction work. According to police, Tarachand company, which is based  in Chandigarh, was given a sub-contract by URC company for the shuttering work. When the crane suddenly gave a jerk, the panel hit the barricades and then plunged down onto the auto, which was passing from the Marenhalli Road. The top portion of the auto rickshaw was left completely damaged. The crane driver and the supervisor ran away from the spot right after the incident.
Sarath and Shivakumar were held responsible for the injuries which the man suffered. The two were in charge of the construction work.
The incident occurred near the Silk Board flyover. 81-year-old Anand Rao, who is a retired  BEML employee, was travelling in the auto towards home along with his wife, Sowbhagya (75).The incident left him critically injured. His wife too sustained minor injuries. He was taken to Sai Ram Hospital and later shifted to Apollo Hospital in JP Nagar.  Rao is currently under observation in the ICU with severe injuries on his head and lungs, as well as suffering from multiple fractures. Sowbhagya had filed a complaint with the Suddegunteplaya Police and a case had been registered.
Police have arrested other staff from URC company for negligence  and are trying to catch hold of the others involved as well.
Last Updated May 25, 2019, 1:20 PM IST