Bomb threat made to Karachi Bakery in Bengaluru's outlet
The Karachi Bakery was forced to cover its signboard partially in its outlet located at 100 feet road in Indiranagar, Bengaluru. The store has now been receiving bomb threat calls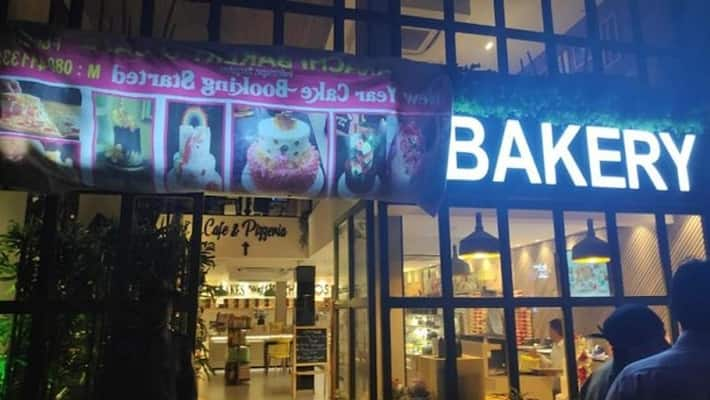 Bengaluru: The Karachi Bakery in the city on Thursday alleged that they have been receiving bomb threat calls amid the rising tension between the India and Pakistan.
According to reports, the caller has been identified as an underworld don named Vicky Shetty, who reportedly threatened to 'blast the store' if the word Karachi was not removed from the signboard.
The Karachi Bakery outlet in Indiranagar received the VoIP call (call made using the internet).
The manager of the store Sukumar filed a complained with the Indiranagar police under IPC section 507 (criminal intimidation by an anonymous communication).
After an initial investigation, the police believe that the caller was an underworld don from Mangaluru, Vicky Shetty.
However, this is not the first time that Karachi Bakery faced the heat. Since February 17, post the Pulwama terror attack, the renowned bakery has been receiving threat calls to change its name.
Employees had told that various groups have been threatening the bakery to either change its name or shut shop.
Sri Khanchand Ramnani founded Karachi Bakery in 1953. Ramnani immigrated to Hyderabad from Pakistan during the partition riots in 1947. Following this, he established the Karachi Bakery near Mozamjahi market in Hyderabad.
Last Updated Feb 28, 2019, 12:04 PM IST