Siddaganga seer, Shivakumara Swamiji laid to rest in Mutt premises
Thousands of followers gathered to bid farewell to the 111-year old Siddaganga seer, Shivakumara Swamiji. Many political leaders from the state also paid their last respects.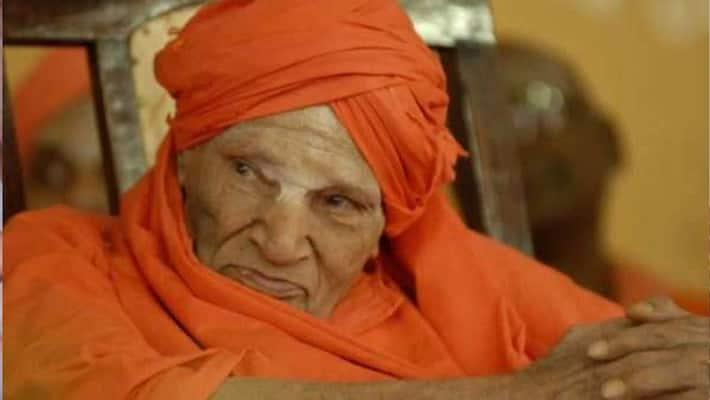 Bengaluru: The final rites of Shivakumara Swamiji, the pontiff of Siddaganga Mutt, were held on Tuesday in Tumakuru, Karnataka. The seer was provided with state funeral where an ocean of followers were present to see their 'Walking God' for one-last-time.
Heartfelt condolences poured in from all quarters after the news of his demise emerged. The state observed three-day mourning where schools, colleges and government offices remained closed as a mark of respect for the seer.
State chief minister HD Kumaraswamy, deputy chief minister G Parameshwara, former chief minister BS Yeddyurappa, former PM HD Deve Gowda, Union defence minister Nirmala Sitharaman and many other political leaders attended the funeral. Prime Minister Narendra Modi posted a tribute to the seer on twitter.
Nirmala Sitharaman, along with Union minister Sadananda Gowda, placed a wreath on behalf of the central leaders and Prime Minister Narendra Modi. Puducherry chief minister V Narayanasamy paid his tribute and said that Congress president Rahul Gandhi and UPA chairperson Sonia Gandhi could not visit the seer due to other commitments.
Around 7 pm, the final journey of the seer ended with the purification rites. Other seers of the mutt performed the ritual with ghee, curd and honey. The doors closed at 8pm and the 'Walking God' was laid to rest at the mutt's premises.
Last Updated Jan 22, 2019, 8:20 PM IST