Ola, Uber continue with ridesharing services: Centre lends support; Karnataka govt says it's unlawful
While the Centre is backing the ridesharing services provided by cab aggregators, it is yet to give official word to the state government.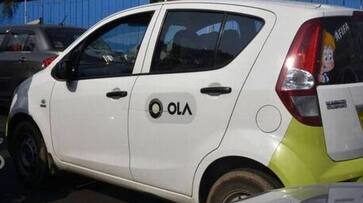 Bengaluru: The Central government has reportedly backed carpooling facilities provided by cab aggregators after the Karnataka government issued a warning stating that action would be taken against Ola and Uber if they did not stop cab sharing facilities. The Centre claimed that carpooling helps curb pollution and congestion.
The Transport Department last week claimed that the Karnataka On-Demand Transportation Technology Aggregators Rules 2016 does not permit ridesharing services offered by Ola and Uber. Some cab drivers also claimed that the carpooling facility did not fetch them much money.
According to reports, the union ministry of road transport and highways (MoRTH) is soon expected to send an advisory to all states to encourage carpooling.
The NITI Aayog report in 2018 stated that ridesharing helps in reducing the kilometres travelled and thereby reduces congestion, pollution and saves fuel.
According to reports, DC Thammanna, the state transport minister said that the Centre will have to amend the Central Motor Vehicle Acts if it wants cab aggregators to continue ridesharing operations. As of now, the Act does not permit such services by companies like Ola and Uber.
Based on the contracts that the cab aggregators have signed, they are allowed to operate vehicles as contract carriages that help people travel from one point to another.
Despite receiving a warning from the state government, the cab aggregators continued their carpooling operations. As of today, the ridesharing services are still available for the users:
The Centre has not given any official word regarding the support for carpooling services by cab aggregators. According to reports, the state government will stick to the present rules until the central government amends the law.
Asianet Newsable made several attempts to contact the cab aggregators, but there was no response.
Last Updated Jul 3, 2019, 2:09 PM IST