Ola cabs banned in Bengaluru for six months
The Bengaluru RTO has cancelled the Ola Cabs service in Bengaluru for six months. Here is the reason why RTO took this decision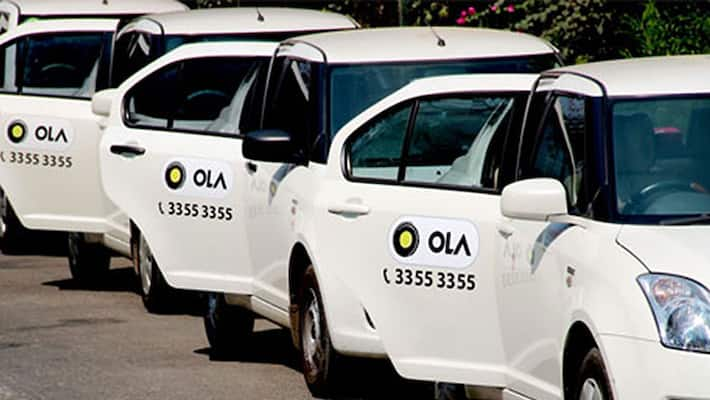 Bengaluru: The Bengaluru Regional Transport Office (RTO) has banned Ola Cab services for six months as the company allegedly flouted the Karnataka on demand Transportation Technology Aggregators Rules 2016.
Ola Cabs runs under Ani technologies Pvt Ltd, who had obtained license (1/2016-17) to operate app-based taxi services till June 19, 2021. But Ola Cabs has allegedly flouted rules by introducing bike- taxi services and operating them through app-based service in Bruhat Bengaluru Mahanagara Palike limits.
Following complaint on the same, the RTO conducted a probe and prepared a report where Ola was found to be at fault. In February, 500 bike taxis were seized for operating illegally. Rapido (bike taxi aggregator service) and Ola, were ordered to halt services.
Following this, the RTO sent a notice to the Ola Cabs February 15, 2019 seeking an explanation as to why the company flouted rules and asked them to provide substantial reason as to why their license should not be cancelled as per section 11 (1) of the Karnataka on demand Transportation Technology Aggregators Rules 2016.
Accordingly, Ola filed their explanation on March 5, 2019. The copy of Ola's explanation is not available. But as per the notice served, the RTO did not find the explanation genuine and cancelled the licence of the cabs for a period of six months.
It has asked Ola Cabs to return their licence to the RTO within three days of receiving the letter and Ola has also been asked to stop the app-based service with immediate effect.
Many calls to Ola office went unanswered. But surprisingly, Ola App is still functional.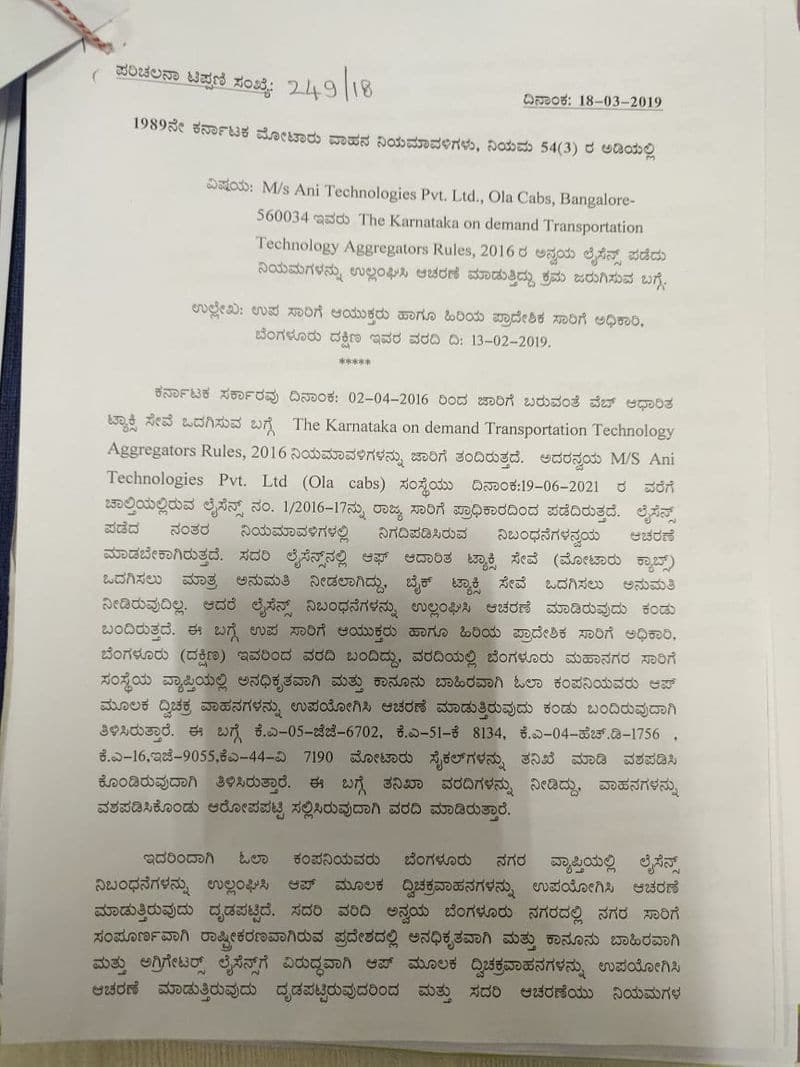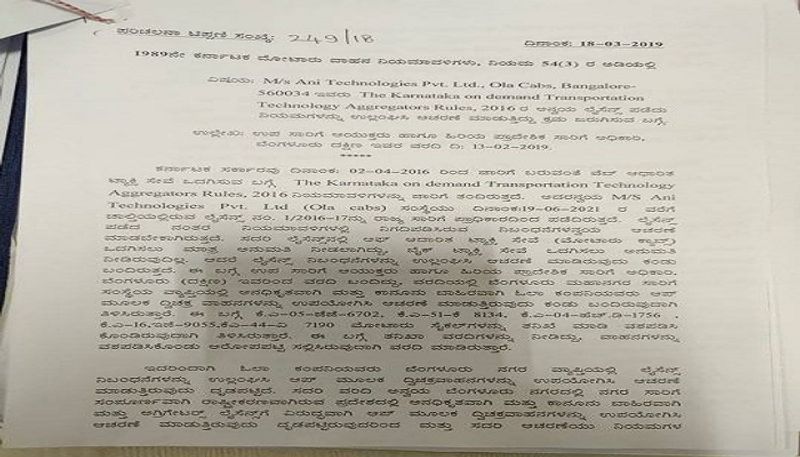 Last Updated Mar 23, 2019, 11:26 AM IST