Noise pollution: Karnataka govt to submit report on categorisation of areas
Karnataka high court bench headed by Chief Justice Abhay Shreeniwas Oka observed that a citizen should be able to register a complaint regarding noise pollution with their identity protected and it has observed that the authorities need to set up a mechanism for this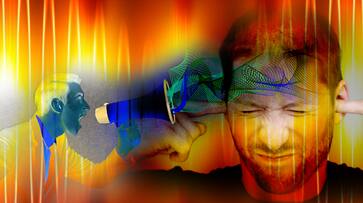 Bengaluru: The government had been directed by the Karnataka high court on Wednesday to submit a report on the categorisation of areas based on permitted sound levels. This is for the effective implementation of Noise Pollution (Regulation and Control) Rules, 2000.
A division bench headed by Chief Justice Abhay Shreeniwas Oka has also directed the authorities to mention the steps taken to declare silent zones, as per the rules.
According to the bench, a citizen should be able to register a complaint regarding noise pollution with their identity protected and it has observed that the authorities need to set up a mechanism for this.
A direction was issued to submit a report on classification of areas under the Karnataka Excise (Sale of Indian and Foreign Liquor) Rules, 1968.
A report has been submitted by the police on the inspection conducted at the pubs and bars in Indiranagar. Additional commissioner of police, Bengaluru (East), Seemanth Kumar Singh reportedly said that an order had been issued to procure 52 decibel meters on June 21. Out of it, eight of them would be allotted to the east division, which covers the areas mentioned in the public interest litigation (PIL) raised by the residents in the area.
Singh also said that a police team along with officials from the pollution control board had visited several pubs and bars in Indiranagar for inspection. They will also take action against establishments that are violating rules, reports said.
The Bruhat Bengaluru Mahanagara Palike (BBMP) has informed the court that it will send notices to rooftop bars seeking documents. The documents include the sanctioned plan and action will be taken based on the papers submitted.
The next hearing on the PIL submitted by the Defence Colony Residents' Association is on July 17.
Last Updated Jun 27, 2019, 1:41 PM IST