Namma Bengaluru Awards: Here is list of finalists; winners to be honoured on April 27
The Namma Bengaluru awards are given in honour of individuals who made Bengaluru a better place to live in. The awards will be presented on April 27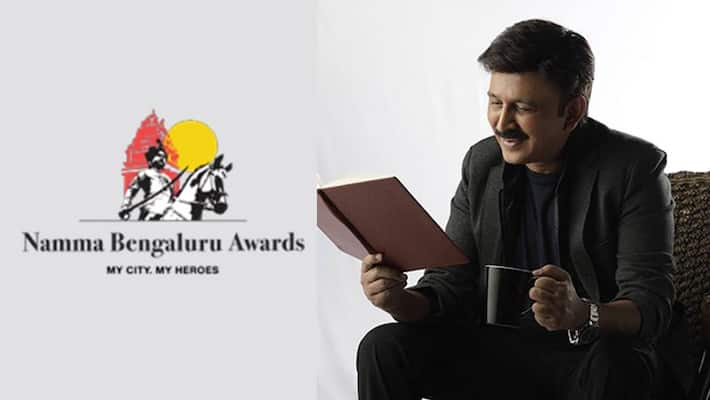 Bengaluru: The 10th edition of Namma Bengaluru Awards will be presented in the city on April 27. The event recognises and honours outstanding individuals and their contribution towards making Bengaluru a better place to live in and making a difference to the city.
Namma Bengaluru Awards are growing considerably since their inception, with nominations of truly deserving candidates from different walks of life increased tenfold for the prestigious awards and cash prizes.
Owing to the growing popularity of Namma Bengaluru Awards, the team has now decided to form Namma Bengaluru Awards Trust, which will streamline the administration of the awards process.
With the tagline 'My City My Heroes' and another update for this year is that the team has decided to go completely online and will only be accepting completed online applications.
Here are the names of the finalists for Namma Bengaluru Awards

Social Entrepreneur
Jayaram HR — Lawyer, organic farming
Kuldeep Dantewadia — CEO Reap Benefit, solid waste management
Nalini Shekar, Shekar Prabhakar and Marwan Abubaker — Hasiru Dala leaders, solid waste management
Rajesh Babu and Victoria Joslin D'souza — Co-founders, Swachha eco solutions
Smita Kulkarni — Founder Stonesoup, Solid Waste Management

Citizen of the year
Ashok Kamath — Chairman of Akshara Foundation
Brinda Adige — Author and founder of Global Concerns India
Joy Srinivas — Founder of Makkala Jagrithi
Mahantesh G Kivadasannanavar — Samarthanam Trust for the Disabled
Dr Malathi K Holla — Chairperson of Mathru Foundation
Sathya Sankaran — Founding member of CiFOS and Praja
Vijay Nishant — Founder of Vruksha
Udaya Kumar — Head services delivery centre - Heritage and industrial automation

Media person of the year
Ashwini M Sripad — Special correspondent, The New Indian Express
Manjunath R — Principal correspondent, Prajavani
Meera Bhardwaj — Special correspondent, The New Indian Express
Ranjani Madhawan — Reporter and sub-editor, The New Indian Express
Rohit BR — Deputy Chief of Bureau, Times of India

Rising Star of the Year
Arnav Jindal — Founder of Hit the Recycle Bin
Nithya K — Founder, Green Squad and Neerathon
Meghana Murthy — Founder-president Smitam
Sankalp Mohan Sharma — India's youngest climate reality leader
Shashwat Behl — Co-founder of Innovative and Scientific Experiments.
Government Official of the Year
Dr Ashokraj Bapugouda Patil — Technical advisor to agriculture minister, Karnataka
Jayaprakash — Joint director of land records
Mirza Anwar — Assistant Executive Engineer
Dr Rajani Parthasarathy — Deputy Director Mental Health, Dept of Health and Family Welfare
Ravindra Kumar N — Assistant Conservator of Forest.
Last Updated Apr 26, 2019, 4:50 PM IST