Minister Revanna targets Hassan deputy commissioner Priyanka
JDS minister Revanna's new target happens to be none other than Hassan deputy commissioner Priyanka Mary Francis, over potato seeds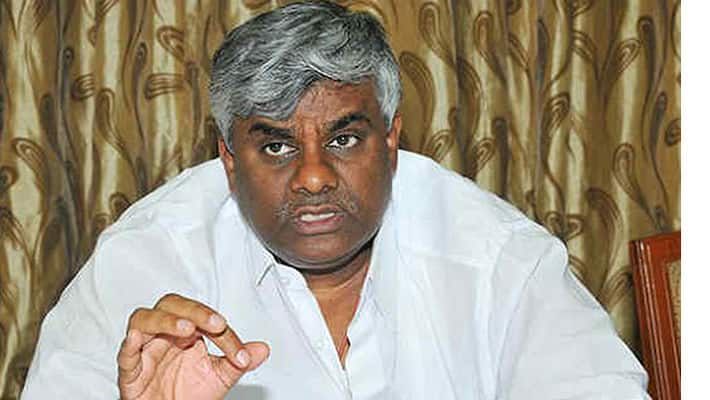 Hassan: Minister for public works HD Revanna has picked up a fight with Hassan deputy commissioner Priyanka Mary Francis on Wednesday (May 8).
Revanna warned that she would be held responsible for any unrest among farmers if adequate steps were not ensured in distributing seeds to potato growers.
At a press conference, Revanna said if unrest among farmers led to violence and firing, the only person responsible would be Priyanka.
Revanna said to reporters that the rains have not yet arrived in the district at a time when it is the period for sowing. But if they arrive in a week or so, sowing will begin and farmers will stand in queue for potato seeds.
"The district administration must be ready to distribute them (seeds). But the deputy commissioner has not done anything so far to provide the seeds and this could lead to a rush later on," he said.
He further alleged that Rs 8 crore that was meant for tackling the drought was lying unused in the DC's account when there was acute drinking water scarcity in Arasikere taluk.
The Hindu quoted him as saying, "If she cannot work, let her go on leave. The DC would be responsible if something goes wrong in the district," he said.
Revanna also urged the chief electoral officer and the chief secretary to specify who should hold meetings on drought relief at the district level.
"While the Election Commission (EC) keeps a check on ministers holding drought meetings at districts, leaders of the BJP demand that the ministers must visit drought-hit areas," he remarked.
Revanna wanted the EC of India to relax the model code of conduct in force for the Lok Sabha elections to make it easier for officials to carry out drought relief work on a war footing.
Responding to the minister's concerns, district officials said it had a stock of 20 metric tonne of potato seeds and distribution will start once the sowing operations began. "If any trader is found selling potato seeds for a higher rate than agreed, action will be taken," they warned.
Last Updated May 9, 2019, 9:20 AM IST