Kumaraswamy seeks investment of ASEAN businesses in Karnataka
Karnataka chief minister HD Kumaraswamy invited ASEAN members to invest in Karnataka with an assured return on investments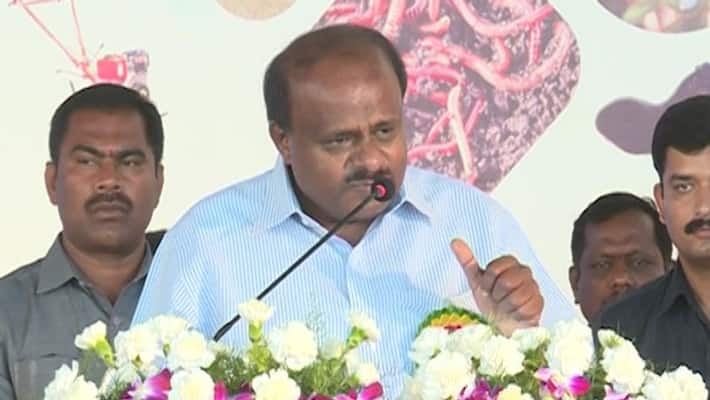 Bengaluru: While Karnataka is defined as a land of opportunities with an assured return on investments, chief minister HD Kumaraswamy on Monday, invited ASEAN businesses to invest in the southern state in a big way.
"All those who are not yet present in Karnataka, I invite them to explore trade and business opportunities to invest or expand their operations in the state," Kumaraswamy said at the first ASEAN Chamber of Commerce and Industry business meet in Bengaluru.
As a regional inter-governmental organisation, the 10-member Association of Southeast Asia Nations (ASEAN) promotes cooperation and facilities for two-way trade and investment among them and with the world over.
Organised by the Federation of Karnataka Chambers of Commerce and Industry (FKCCI), in Bengaluru, the 3-day summit has over 200 members of ASEAN, Asian-plus countries and global industry captains and policymakers on a single platform for mutual benefits.
"The summit will enhance two-way investment, trade and technology flow from about 30 countries to our state in 18 identified and diversified sectors," Kumaraswamy told about 500 domestic and international delegates.
Noting that Karnataka was recognised as the preferred investment destination in the country, the Chief Minister said recently Bengaluru was identified as the world's most dynamic city.
"India's bilateral economic and strategic engagement is flourishing in the ASEAN region, with renewed enthusiasm from its members to enter our state," said Kumaraswamy.
With Rs 12-trillion Gross State Domestic Product (GSDP) in 2018-19, Karnataka is at the forefront of socio-economic development and poised to grow at 9.6 per cent by March 31.
"As our government is growth-oriented to ensure economic benefits reach the poor and generate jobs, we have taken many corrective steps in the last eight months," said the chief minister.
To attract more investment, create jobs and provide global linkages, the state government will hold a 'Global Investors Meet' in January 2020.
Last Updated Feb 26, 2019, 1:56 PM IST