Kumaraswamy's 'Grama Vastavya' to restart on June 21; CM chooses govt schools for village stay
This time, for 'Grama Vastavya', Kumaraswamy will stay in government schools unlike the previous time when he stayed in one of the villager's house. This will be done to understand the condition of the schools and make any necessary infrastructural changes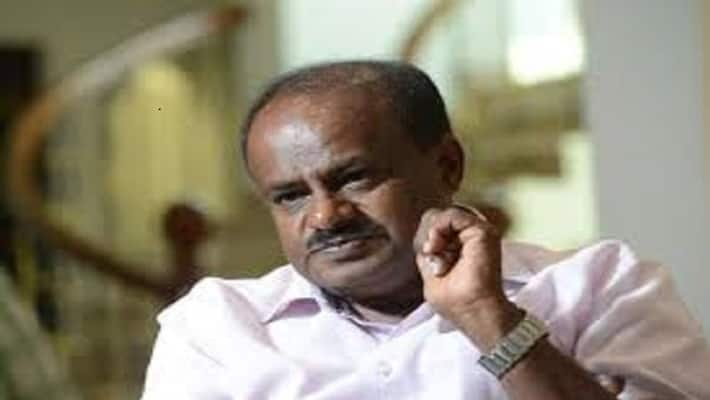 Bengaluru: Karnataka chief minister HD Kumaraswamy will restart his village stay programme – 'Grama Vastavya' on June 21 in Hyderabad-Karnataka region. This time he will stay in government schools unlike the previous time when he stayed in one of the villager's house.
The JD(S) leader will stay overnight in government schools to understand the condition of the schools and make any necessary infrastructural changes. This programme is also expected to popularise these schools among parents in the village. The school authorities have been informed not to make any special provisions or changes just because of the chief minister's stay, reports said.
Reports also said that he will speak to the farmers during the day time to understand their problems as despite waiving loans the suicide of farmers had not stopped. He will speak to the villagers from nearby villages as well.
The chief minister's office released the itinerary for the village stay on Monday (June 3). Kumaraswamy will stay in a village in Gurmitkal taluk in Yadgir district in Karnataka on June 21.
He will move to Afzalpur taluk in Kalaburagi district the next day. On July 5 and 6 he will be staying in villages of Basavakalyan taluk in Bidar district and Sindhanur taluk in Raichur district.
The opposition BJP criticised this initiative by saying that the chief minister has not done anything for the villages that he visited in his previous village stay programme. They also stated that he is doing this in order to get away from the Congress–JD(S) coalition issues, reports claimed.
Last Updated Jun 4, 2019, 4:07 PM IST