Bharat bandh: KSRTC suffers Rs 7.82 crore loss due to violence in Karnataka
During the two-day Bharat bandh, called by central trade unions (CTUs), Karnataka State Road Transport Corporation (KSRTC) lost Rs 7.82 crore due to violent agitation. According to a KSRTC official, over 6,600 scheduled trips had to be cancelled after miscreants pelted stones in which 17 buses were damaged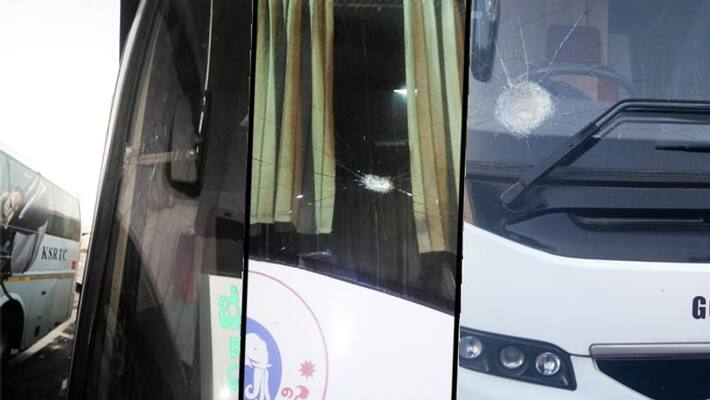 Bengaluru: The two-day nationwide agitation called by central trade unions (CTUs) against the Union government's policies affected the state-run buses in Karnataka. According to Karnataka State Road Transport Corporation (KSRTC), 17 buses were damaged and the corporation reported a loss of Rs 7.82 crore.
Out of the 17 KSRTC vehicles, seven were Volvo buses, two non-AC buses and eight normal buses.
"On January 8, Rs 5.40 crore were lost due to the stopping of services and cancellation of tickets and on January 9 Rs 2.42 crore were lost. This apart, Rs 2.32 lakh loss was reported due to the damages. The officials also say that Rs 20.70 lakh loss was reported due to seat reservation cancellation and refund to passengers," said an official.
Last Updated Jan 10, 2019, 10:26 AM IST