Karnataka: Yediyurappa government cancels Tipu Jayanti celebrations; Congress slams BJP
Yediyurappa issued notice to cancel Tipu Jayanti celebrations that were in practice since 2015. The Karnataka chief minister said that the decision was taken to stop violence during the celebrations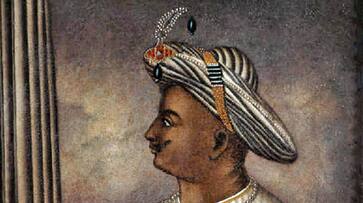 Bengaluru: Karnataka chief minister BS Yediyurappa has issued a notice to cancel Tipu Jayanti celebrations in the state. The Congress has slammed the decision and called the BJP non-secular.
Justifying the actions, Yediyurappa said that the issue was taken for discussion in the Cabinet after MLAs submitted plea to prevent incidents of violence witnessed during Tipu Jayanti celebrations.
Tipu Jayanti celebration was first started in 2015 (November 10) when Congress leader Siddaramaiah was the chief minister. The BJP had staged protests every year and some incidents took violent turn.
Yediyurappa said, "All MLAs had submitted applications (to cancel Tipu Jayanti). On the basis of incidents of violence and unrest during Tipu Jayanti, they requested that such incidents should not repeat. After discussing it in the Assembly, it was decided not to celebrate Tipu Jayanti and the government has issued orders in this regard."
Slamming the decision, Siddaramaiah said, "Tipu was not just a minority leader but a proud Kannadiga, worked hard for the development of Mysuru, laid foundation for KRS (Krishna Raja Sagara) dam and also was a freedom fighter."
Former minorities minister, Congress leader Zameer Ahmed Khan said, "We knew that the BJP would cancel Tipu Jayanti celebrations. What else can you expect from the BJP? But I did not know that they will announce it in such a hurry. The answer for this must be given by Muslim leaders in the BJP including Abdul Azeem and Roshan Baig who quit Congress to join the BJP recently."
Karnataka Pradesh Congress Committee (KPCC) president Dinesh Gundu Rao termed the BJP as a communal party. "They use religion for political gains. Is that the concept of Ram Rajya? Can nobody question the BJP? Who will ask them?," he said.
Last Updated Jul 30, 2019, 5:11 PM IST