Interstate drug smugglers held, 11 kilograms ganja seized by Bengaluru police
Bengaluru police, who have recently intensified operations on places in city to stop drug supply in the city, arrested six members for smuggling 11 kilograms of ganja from Odisha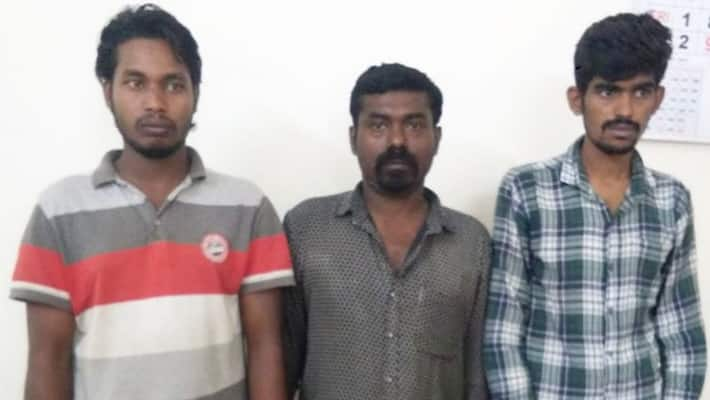 Bengaluru: Acting on a tipoff, Nandini Layout police raided two houses at Lakshmi Devi Nagar and Cooli Nagar in their jurisdiction and arrested six persons for trying to sell drugs. The police seized 11 kilograms of ganja from the two houses.
The arrested are Srinivas, Bernard Raj, Sangeeth Kumar, Satish, Byregowda and Narayan, all from Bengaluru, who are known habitual offenders.  According to police, the accused persons procured ganja from nearby Odisha and transported the same by local bus to Andhra Pradesh and then transported them to Karnataka via Hindupur.
A police official stated the culprits then apportioned the ganja in small packets and sold them to youths and students in and around Jnanabharathi area in Bengaluru west. The six arrested have been taken into custody for further investigation.
Earlier on January 21, police arrested two youths and seized 10 kilograms of ganja worth over Rs 5 lakh.  The arrested youth smuggled ganja from Tamil Nadu in a local bus via Namakkal, Salem, Dharmapuri, Krishnagiri and Karnataka bordering Hosur Taluk to Bengaluru. The students studying in top colleges in the outskirts of the city like Jnanabharathi Campus were potential and frequent buyers, and the duo operated mainly in that area.
Last Updated Mar 2, 2019, 11:34 AM IST