INOX Bengaluru to screen live matches of Pro Kabaddi League season 7
After ICC World Cup 2019 screening, INOX is set to screen the seventh season of Pro Kabaddi League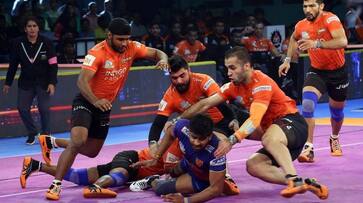 Bengaluru: INOX, one among India's largest multiplex chains, will be screening select matches of the seventh season of Pro Kabaddi League (PKL) 2019 on their cinema screens. It will be screened in INOX multiplexes in Mumbai, Bengaluru, Vadodara, Pune and Surat.
The season will begin on July 20 and end with the final on October 19.
INOX being the only multiplex operator to screen live matches of PKL, will showcase select matches and the final.
On the screening days, between 7pm and 10pm, two back to back matches will be screened for the viewers on a single ticket.
This initiative by INOX will more or less be a goldmine of an opportunity for PKL fans who would like to get the experience of a stadium while watching the matches with like-minded kabaddi fans.
According to the CEO of INOX Leisure Limited, Alok Tandon, Kabaddi is not only India's very own game. It is also one of the oldest games in the country's sporting history. He went ahead to say that it will be a privilege for them to offer an enormous viewing experience to the fans of the game, reports said.
Tandon also stated that the popularity of the game has been soaring with every passing season and that they are excited to join the journey this season. He mentioned that the screening of PKL will be yet another milestone in their journey of innovating the content.
Recently, INOX had screened ICC World Cup 2019 matches involving the Virat Kohli-led Indian in cinemas across 12 cities.
Last Updated Jul 18, 2019, 5:30 PM IST