Fuming brothers kill a painter over festival celebrations
A painter was stabbed to death in KHB Colony, Tilaknagar by a rowdy and his brothers over an issue related to the celebration of a festival locally.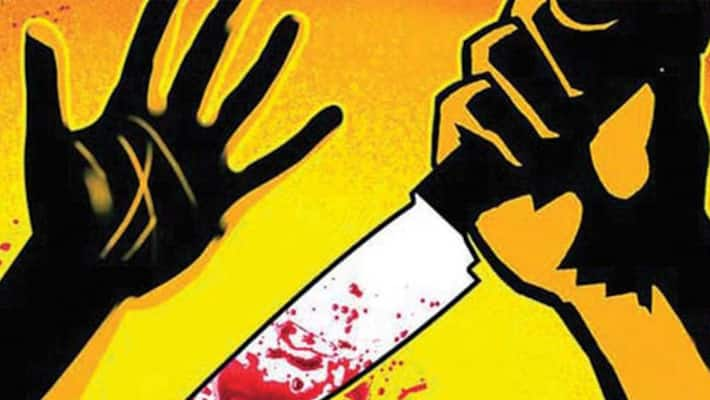 Bengaluru: Three brothers stabbed a painter to death in KHB Colony over issues related to the celebration of a local festival in the wee hours on Monday.
The deceased was identified as 22-year-old Rajashekhar alias Roopa.
A former rowdy sheeter, Karthik alias Marcony suspected that Vinodkar (24) was gaining importance in the society and would be given the responsibility to lead the festival preparations in the village.
To stop Vinodkar, Karthik along with his associates Rajashekhar and Manivelu went to Vinodkar's house on Monday at around 12:30 am. They went to his house in a drunken state and threatened Vinodkar. They told him that if he did not listen to him, he would have to face severe consequences.
Vinodkar was accompanied by his two younger siblings. Both the groups began arguing. The argument turned to a quarrel. Karthik and his associates started assaulting Vinodkar. Vinodkar's younger brothers, Vivek and Vishal rushed to help their brother. They attacked Karthik and his associates. While Manivelu managed to escape from the location, Karthik was stabbed in his hands and his neck and Rajashekhar was stabbed in his chest.
Rajashekhar, severely injured, was taken to Victoria hospital while Karthik was taken to a nearby private hospital.
Rajashekhar succumbed to the severe stab injuries at around 2:30 am.
The Tilaknagar police have registered a case against the three brothers, Vinodkar, Vinay and Vishal for murder and attempt to murder. The police have formed a special team to nab the three siblings who are currently on the run.
Last Updated May 21, 2019, 12:49 PM IST