Five days, three rowdies shot, CCB sleuths send strong message ahead of elections
Following the murder of rowdy sheeter Lakshmana in broad daylight on March 7, the Central Crime Branch has so far shot three anti-social elements, sending a strong message to anti-social elements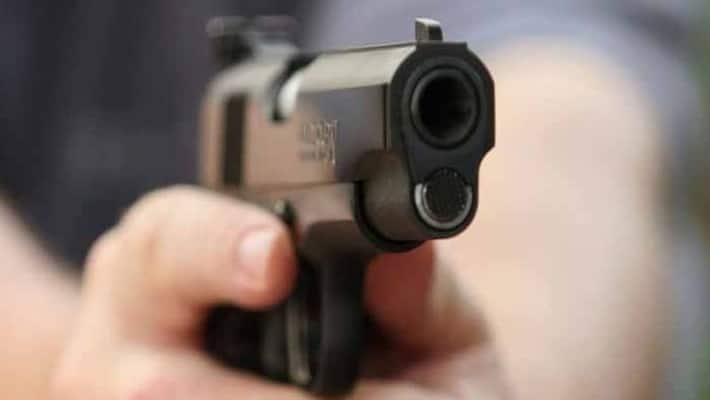 Bengaluru: With elections around the corner, Central Crime Branch (CCB) has sent out a strong message to anti-social and rowdy elements; that they will go to lengths to counter attempts that may pose a threat to the peace of society.  The shooting of three rowdies to foil their attempts of resisting arrest and escape was evidence enough to state that the Bengaluru Police mean business.
On March 9, Cat Raja, who was one among the accused in the Lakshmana murder case in Rajajinagar, was shot while attempting to escape the clutches of the cops. Mahalakshmi Layout Police received information stating that Raja was hiding in Gudibande in Chikkaballapur limits and caught him. The police took him to Kareem Saheb Layout at Rajagopal Nagar, from where the blood-stained clothes and murder weapons were seized. Police personnel had to fire at him twice in order to restrain him. The case was later handed over to the Central Crime Branch.
Making steady progress in investigations, police traced Marathi Hemanth, another rowdy sheeter and arrested him in the Nagarbhavi area on Tuesday. Again, police had to open fire as he tried to attack a policeman and escape.
Obtaining information from arrested rowdies, the police managed to track down the third accused of the 12 in the Rowdy Lakshmana murder case. Rowdy Akash also met the same fate as Cat Raja and Marathi Hemi when police shot him early morning on Wednesday in Subramanyapura.
With these shootings, which has gained much publicity, police were able to send a strong message to anti-social and rowdy elements, that they would stand in opposition to those who hold the city and its peace to ransom. Although the shootings took place during the process of investigations in a murder case, the political connections lie in the details. Among other clues that have surfaced, sources say that rowdy Lakshmana was all set to join the JD(S) shortly.
Parties laud Police efforts
Political parties have lauded the efforts of the police by neutralising the elements.
"Anti-social elements are basically thugs who create trouble for money and we back the efforts of the police and the action of firing at them as these criminals do not hesitate to attack police. This action was necessary in order to restrict anti-social elements and prevent murders and other crimes for political reasons, before elections," said Kengal Shripadarenu, Congress Spokesperson.
In concurrence, BJP's spokesperson S Prakash said, "BJP welcomes this move by police of maintaining law and order, without endangering the lives of innocents."
Experts say, police action may boomerang:
CCB expert and former ACP BK Shivaram expressed concerns about the police action as repeated shootings in similar fashion may raise doubts in the minds of the public and some may take legal course of action and file a PIL against police.  "If at all the police has to instil fear, they should ensure that they get a good public prosecutor to ensure these elements do not get bail. Their family details, and their movements should be tracked and recorded by police. Nevertheless, police must ensure that there is no escape from the law to and deter them from committing any crime," Shivaram said.
Last Updated Mar 13, 2019, 8:29 PM IST