Fire Department says aero show organisers did not obtain NoC, HAL rejects allegation
Reports claim that the HAL failed to obtain the No Objection Certificate (NoC) from the Fire Department before starting the event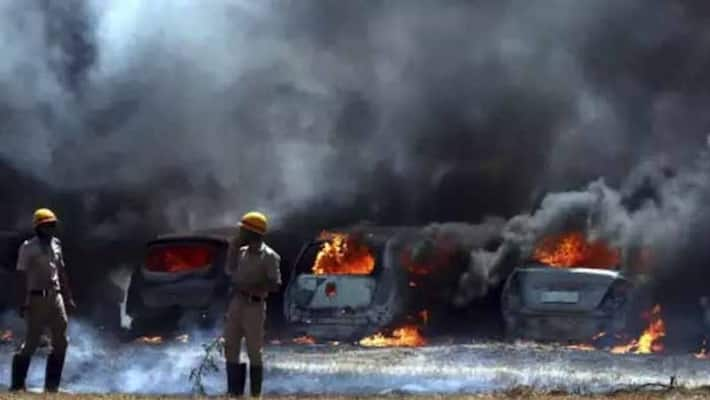 Bengaluru: Days after the fire mishap which gutted more than 200 cars parked in gate number 5 during the 12th edition of Aero India 2019, the Fire Department alleged that Hindustan Aeronautics Limited (HAL) did not obtain a No Objection Certificate (NoC). HAL however refuted the allegations.
The report alleged that though HAL had a detailed plan for the aero show, they failed to obtain the NoC which is mandatory, and organisers of major events are required to obtain a NoC before the start of an event.
In a statement, HAL claimed that the Fire Department did not state that a NoC would be required in the notice on February 19, 2019. HAL highlighted that the wording of the notice refers to only temporary structures being raised inside the show venue and does not refer to the parking lot in any way.
"The State Fire Department is diverting the public's attention from the parking lot fire to the exhibition area," the statement said.
The release further said that HAL, during various meetings held under the chairmanship of a senior functionary of State Government, explicitly assigned the task of disaster and fire management to the State Fire Department and the Fire Department had confirmed that necessary measures were being taken.
'HAL being a responsible Defence Public Sector Undertaking (DPSU) has always complied with all statutory requirements,' the statement read.
Last Updated Feb 26, 2019, 6:21 PM IST