Irate family members accuse Mallya Hospital of forcing patient to undergo angioplasty
Family members of TE Moses, a patient, staged a protest in the premises of Mallya Hospital, Bengaluru alleging medical negligence and stated that Moses was forced to undergo an angioplasty, a day after which he died.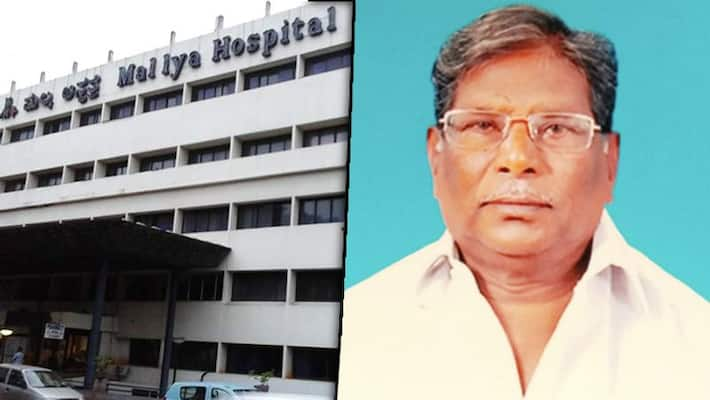 Bengaluru: Family members of a patient who died within a day after undergoing angioplasty staged a protest at Mallya hospital alleging that the hospital forced them to have the procedure performed.
Stella Jois, daughter of the deceased Moses said that on Tuesday, her father complained of discomfort in the chest. The family who resides in Sampangiramnagar approached a nearby hospital, and upon doctor's advice had Moses admitted in Mallya Hospital later.
The family alleged that Dr VK Sreenivas, a cardiac specialist examined the patient and told family members that Moses has cardiac issues and will have to undergo an angiogram. On Wednesday, soon after results, doctors asked family members to opt for angioplasty.
"Since our father was 80 years old, we did not agree to the procedure. My brother and I told the doctor that we don't have money to pay for the procedure too, but he tried to convince us saying he will get us concessions and assured us that our father would live 10 more years, but within 24 hours after the procedure, he died. When we asked the doctor about this failure, the doctor said, 'it happens.' This is a case of negligence and I am waiting for the summary to take legal action," said Jois.
The hospital allegedly handed over the body without asking for any payment. The family said that this is because they feared backlash as many of the family members had gathered near the hospital in protest.
When we called the hospital to reach Dr Sreenivas, he was unavailable for comment.
Last Updated Mar 16, 2019, 11:17 AM IST