English medium sections in Karnataka schools get more enrolments
The Karnataka government has been introducing more English medium sections in government schools. Many parents also prefer to send their children to English medium sections, reports suggest.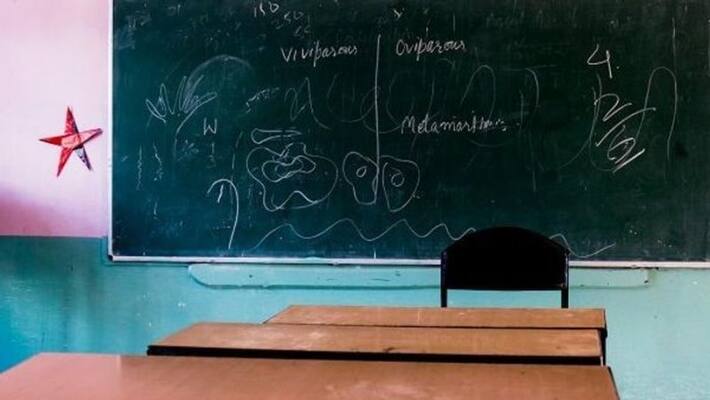 Bengaluru: The newly introduced English medium section in a government school in Yediyur has 30 first graders, whereas the Kannada medium section in the school has only two students. The enrolment figures are similar at a government school in JP Nagar.
The poor families in the state which used to prefer Kannada as the mode of learning is now shifting to English. They preferred Kannada earlier as they found that as a way to continue the local culture and ease of communication. But considering the scope and employment opportunities, many have been leaning towards English as a mode of learning, reports indicate.
The altering interest has been evident in the enrolment of fewer students in Kannada medium schools and the state has now taken it up to promote English in classrooms.
English medium sections have been introduced in many Kannada government schools in the state this year. The officials have reportedly received so many admission requests into the English medium section that it is more than they can process. For instance, 14 government schools in Karnataka have received 290 applications to Class 1 and 90 applications to lower KG. These schools have not received any application to the same section in Kannada medium.
The Right to Education Act (RTE) has aided so many children from poor families to join private schools. They will not be able to able to afford this otherwise. But with RTE, only a certain number of students can be admitted in private schools. This was when the state introduced English medium section to draw parents to have their children study in these schools.
Chief minister HD Kumaraswamy has strongly endorsed the introduction of English medium sections in Karnataka government schools. He announced the launch of 1,000 English medium sections in government schools. This model was borrowed from Kerala.
The Kannada medium schools with English sections are now called Kannada Public Schools and the government has deployed 1,443 teachers to these schools. 973 English sections have been introduced so far while 23 are in the pipeline. Due to high demand, 300 are being introduced to the existing English medium sections.
This push to study English has raised a lot of debates and reportedly, SG Siddaramaiah, the chairman of Kannada Development Authority said that a regional political party that has to protect the local language and culture is now taking steps that would harm them
Last Updated Jun 18, 2019, 7:38 PM IST