Embarrassment for coalition govt: After Congress MLA Ganesh's arrest, JDS leader held by Bengaluru Police
It seems like the trouble for Karnataka coalition government continues as its leaders are arrested in connection with cheating, threat and others. Earlier, MLA Ganesh was arrested for attacking fellow Congress MLA Anand Singh with a bottle and now JD(S) leader Prabhakar Reddy is arrested for cheating and threatening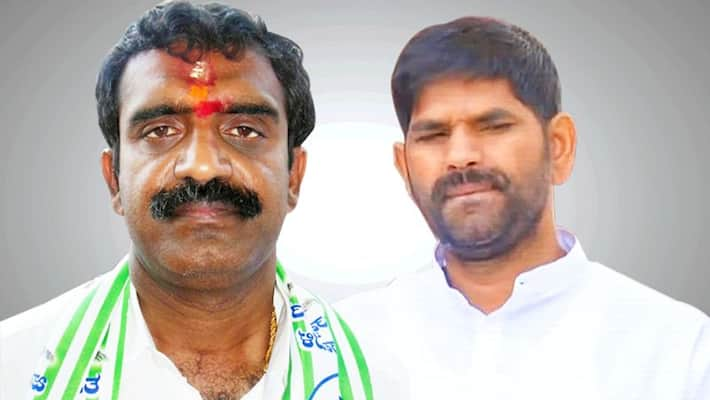 Bengaluru: Two days after the arrest of Congress MLA JN Ganesh for attacking Anand Singh, Bengaluru Police's Central Crime Branch (CCB) has arrested realtor turned JD (S) politician Prabhakar Reddy.
Based on over 40 cases pending in various police stations against Reddy, CCB Police under the direction of DCP Girish formed a team and raided his JP Nagar Resident.
Apart from this, the police also raided his Koramangala residence, Mylasandra and Rajarajeshwari Nagar houses, his office premises and seized over 300 documents.
"Based on the cases pending against him we raided his residence. Reddy was very arrogant and was dropping names of chief minister HD Kumaraswamy and others. He even said that the Congress-JD(S) government is his government and police will regret raiding him. He even objected and used foul languages. Since he objected government officials from discharging their duty, a case under IPC section 353 has been also registered against Reddy," said a senior officer.
According to sources, Reddy use to identify government lands and create documents and sell them to innocents. The police also suspect that Reddy may have even threatened and involved in extortion and hence have appealed to the public and his victims to come and file complaints with CCB.
Reddy, a realtor, entered politics with the blessings of powerful Congress politicians, brothers DK Shivakumar and DK Suresh. Since he did not get prominence in the Congress he then switched to JD(S) and also unsuccessfully contested from Bengaluru South against HN Anant Kumar in Lok Sabha polls.
Last Updated Feb 22, 2019, 3:06 PM IST