Election 2019: Congress-JD(S) coalition in Karnataka grapples to find suitable candidate to take on BJP's Pratap Simha
As the Congress-JD(S) coalition in Karnataka is yet to pick its candidate from Mysuru-Kodagu region, the BJP may also find it tough as the Kodava community leader and Madikeri MLA Appachu Ranjan is said to have expressed his desire to contest the Lok Sabha polls.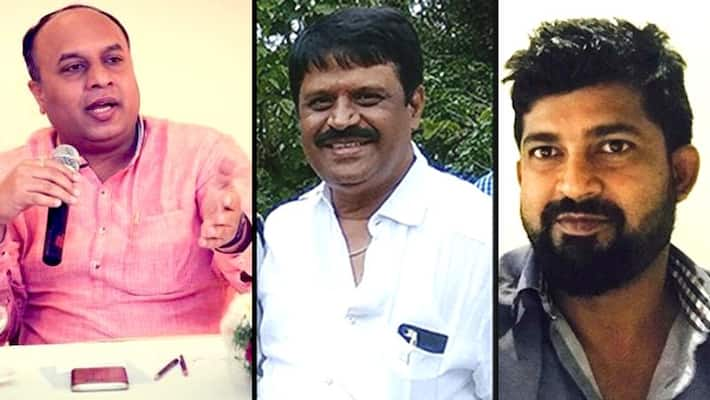 Bengaluru: With the Lok Sabha elections fast approaching, the Congress-JD(S) coalition in Karnataka is left with very little choices to choose a candidate against sitting Member of Parliament and BJP's firebrand politician Pratap Simha for the Mysuru-Kodagu seat.
Even though Kodava MLA Appachu Ranjan aspires to contest from the BJP, the party may go with Simha.
"Kodavas have not got any representation for many years from the Mysuru-Kodagu region, hence I have expressed my desire. It is left to the party to decide," said Ranjan.
Last time, H Vishwanath, the Congress candidate was decimated at the hands of Simha, a low profile person who rose to the rank of the top politician with Hindutva ideology and riding on Narendra Modi's wave.
Now, with Vishwanath shifting loyalties to the JD(S) and age going against him, he will certainly not contest.
With regard to another Kuraba candidate CH Vijayashankar, former MP and minister during the BJP rule, now in the Congress with not much voice, both the JD(S) and Congress have no candidates to take on Simha.
However, the Congress said it has surprise candidates like Manjunath Urs, grandson of former chief minister Devaraj Urs and can also field Vijayshankar. A Kodava leader like Brijesh Kalappa has also expressed that he is ready to take on Simha.
Since the Congress has already got its vote share in Mysuru in places like Narasimharaja, Hunsur, Piriyapatna, Krishnaraja, Chamaraja and Chamundeshwari, fielding a Kodava leader may not be a wrong choice as it can cut the BJP votes from Virajpet and Madikeri as these two segments have been voting for the saffron party from the last two decades.
"The Kodavas did not get any representatives from this region for many years. I expressed my willingness in 2009 and again in 2014. Again I will approach the leaders to give a chance as I can divert over 50 per cent of votes to the Congress from Virajpet and Madikeri," said Kalappa.
The JD(S) leaders were not available for comment.
In 2014, out of 17 lakh voters, 11 lakh voted. Simha got 5,03,908 votes while Vishwanath got 4,72,300.
Last Updated Feb 2, 2019, 4:42 PM IST