Cyclone Fani causes 15 flights to be grounded at Bengaluru Airport
10 flights to Kolkata, four flights to Bhubaneshwar and one each to Ranchi and Vishakapatnam were cancelled at the Kempegowda International Airport on Saturday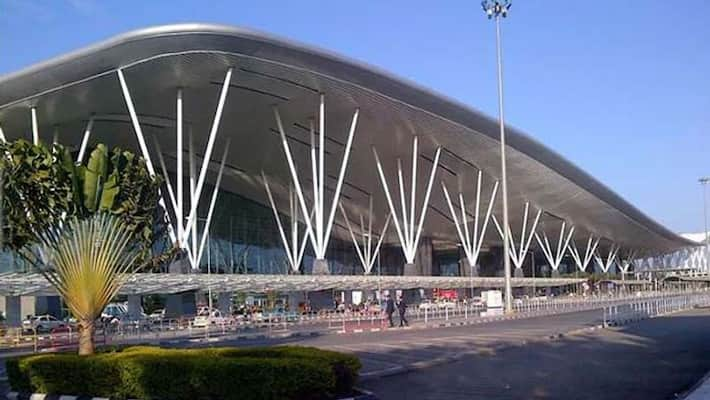 The closure of Kolkata and Bhubaneshwar Airports till Saturday afternoon due to the impact of Cyclone Fani, led to the cancellation of over more than 15 flights scheduled for departure from Kempegowda International Airport, Bengaluru.
With 10 flights to Kolkata, four flights to Bhubaneshwar and one each to Ranchi and Vishakapatnam being cancelled, hundreds of passengers were left stranded. A similar number of flights from Kolkata/Bhubaneshwar to Bengaluru were also cancelled on Saturday.
10 IndiGo flights operating the maximum number of services between Bengaluru and Kolkata were also cancelled. Passengers who had made bookings to other destinations such as Guwahati and Mumbai through Bhubaneshwar and Kolkata were also affected since several services had been partially cancelled.
However, all airlines have assured passengers of full refunds, renouncing cancellation and rescheduling fees.
After the Airports Authority of India (AAI) team carried out inspections to assess the amount of damage, a few airlines continued operations at Bhubaneshwar airport after 1pm.
Dhanushya T, a passenger, tweeted: "@IndiGo6E, we are a group of nine members, including a kid, in LGBI Airport, Guwahati. We are supposed to travel to Bangalore today -May 4 eve in IndiGo 6E-316. Our flight has been cancelled due to cyclone. We are not able to choose Plan B.  Reply asap (sic)".
Last Updated May 5, 2019, 3:56 PM IST