Cricket betting: Bengaluru Police arrest bookies; Rs 5.6 lakh seized
With IPL scheduled in April and other matches lined up, the Central Crime Branch, Bengaluru which had intensified its network, raided a club on Monday, and arrested three youth, for the alleged involvement in cricket betting. The police also seized Rs 5.6 lakh, 11 papers and six mobile phones.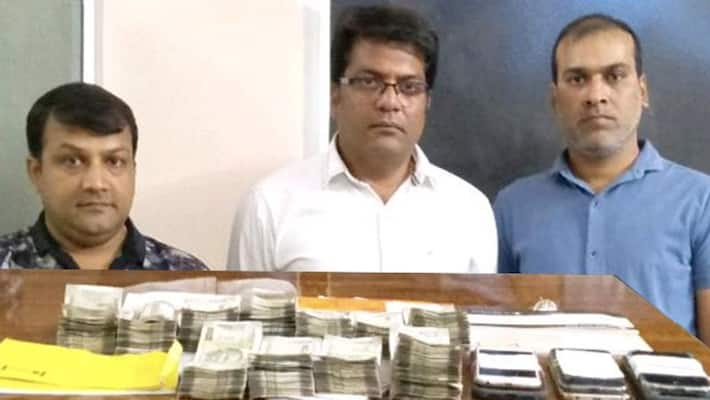 Bengaluru: While cricket matches from Indian Premier League and World Cup are lined up from April, the Central Crime Branch (CCB) officials in Bengaluru raided a club in VV Puram area of south Bengaluru and arrested three youth for allegedly indulging in cricket betting. The police seized Rs 5.6 lakh from them.
The CCB, who received a tip on Saturday, prepared raided BR Ramu Building on VV Puram and found three men in the Samba Impex office premises. Hemanth Jain, Praveen Kumar and Mukesh Kumar were running a cricket betting racket.
According to police sources, Hemanth Jain (alias Paras, 41 years), Praveen Kumar (alias JC Jain, 41 years) and Mukesh Kumar (alias Manoharlal, 40 years) were running the betting racket through a mobile app.
 "The arrested are basically from Marwari Jain community, and during the raid, the police seized Rs 5.6 lakh that was collected through betting. Along with cash, the police also seized 11 paper sheets and six mobile phones used in betting. A case has been registered at VV Puram police station and the accused have been produced before the court from where they obtained bail," said an officer.
This raid is like a warning to bookies and gamblers as Indian Premier League and the World Cup are scheduled between April to the second week of July. The operation was led by joint commissioner of police Alok Kumar, DCP S Girish and ACP NH Ramchandraiah.
Last Updated Mar 20, 2019, 9:58 AM IST