Congress ready to give Sumalatha Bengaluru seat; actor rejects offer
Sumalatha, actress and wife of Ambareesh, is said to be keen on contesting from Mandya and not from any other constituency in the coming Lok Sabha elections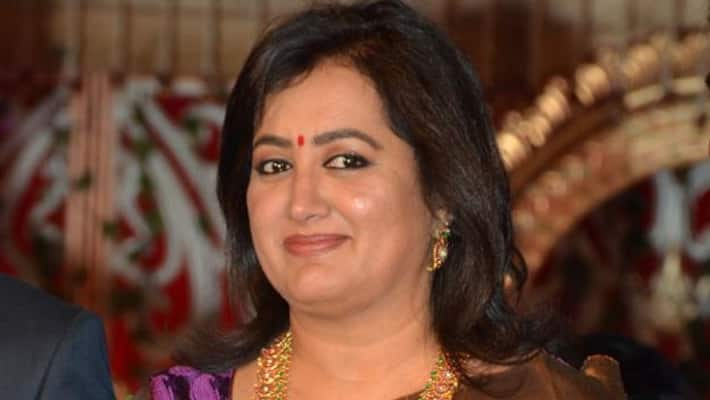 Mandya: Sumalatha, actress and wife of late Congress leader Ambareesh, was offered seats in Bengaluru instead of Mandya by the Congress to contest for Lok Sabha election. But it is said that Sumalatha is not keen on this offer.
Sumalatha's interest lies in contesting from Mandya that was Ambareesh's constituency, where he was elected as MP three times (once from the JD(S) and two times from the Congress). She is reportedly meeting people in Mandya and trying to find out other alternatives.
Reports in Suvarna News said that Sumalatha was offered to contest from either Bengaluru North or Bengaluru South constituencies during her visit to Nagamangala Block Congress office in Bengaluru. But it is said that she was not keen on taking it and had said that her husband Ambareesh had contested from Mandya and she was considering this path only because of the love, affection and demand of the people of Mandya.
It is not humane if we do not understand the people, who had held high regard for Ambareesh, she said.
This is proving to be a problem for the Congress-JD(S) alliance as according to the seat-sharing pact, Congress has given up the Mandya seat to the JD(S). Now the JD(S) is keen on getting chief minister Kumaraswamy's son Nikhil to contest from Mandya.
JD(S)  is not ready to give up the seat to any Congress-favoured candidate at this juncture. But there are speculations that Sumalatha is ready to contest as an independent candidate.
Being an actress herself, Sumalatha is popular among the people of Karnataka, especially Mandya. With Ambareesh's demise (actor-turned-politician died of cardiac arrest on November 24, 2018 in Bengaluru), Sumalatha is touring the district often and meeting the people of Mandya strongly hinting that she is serious about pursuing a political career.
Last Updated Mar 2, 2019, 4:37 PM IST