BJP MLC lashes out against Priyank Kharge's Conversation of the Constitution event
BJP leader Lehar Singh mocked Karnataka minister Priyank Kharge by saying, 'If a government needs to have a conversation, it is with the Congress legislators.'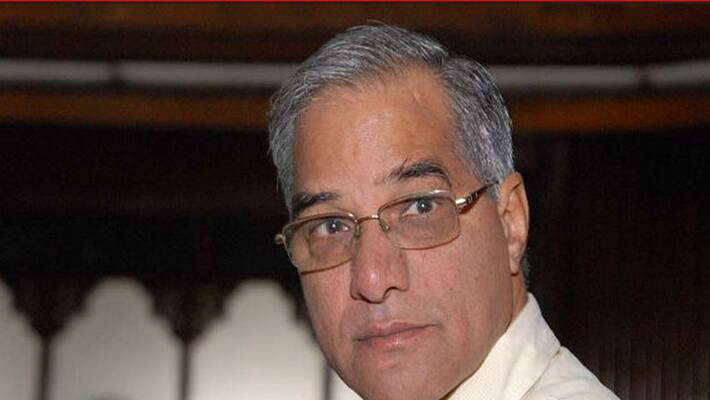 Bengaluru: BJP leader Lehar Singh slammed Karnataka minister Priyank Kharge for organising the event titled 'Conversation of the Constitution'. The government of Karnataka is organising a mega event called 'Conversation of the Constitution' at a five-star hotel on January 22 and January 23.
Singh mocked Kharge by saying, "If a government needs to have a conversation, it is with the Congress legislators." Singh also said the Congress is trying to hide their brawl at the luxury resort through this event.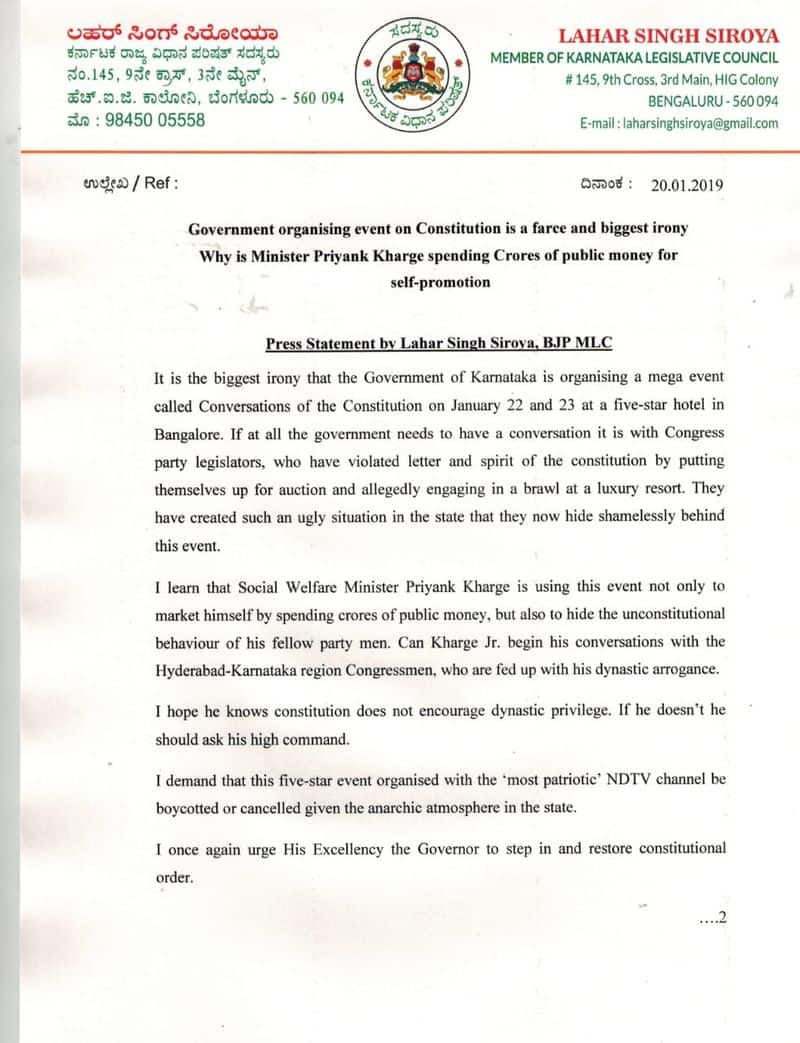 The BJP MLC also alleged that Kharge is trying to market himself and his party members by spending crores of public money for an event like this. He also stated that Kharge must know that the constitution does not encourage dynastic privilege. "If he doesn't, he should ask his high command," Singh added.
Two of Karnataka Congress MLAs allegedly indulged in a drunken brawl at the Eagleton resort on the outskirts of Bengaluru. One of the MLAs Anand Singh has been admitted to the Apollo hospital in the city. Anand Singh filed a complaint against the accused MLA Ganesh and the cops have registered an FIR against the latter.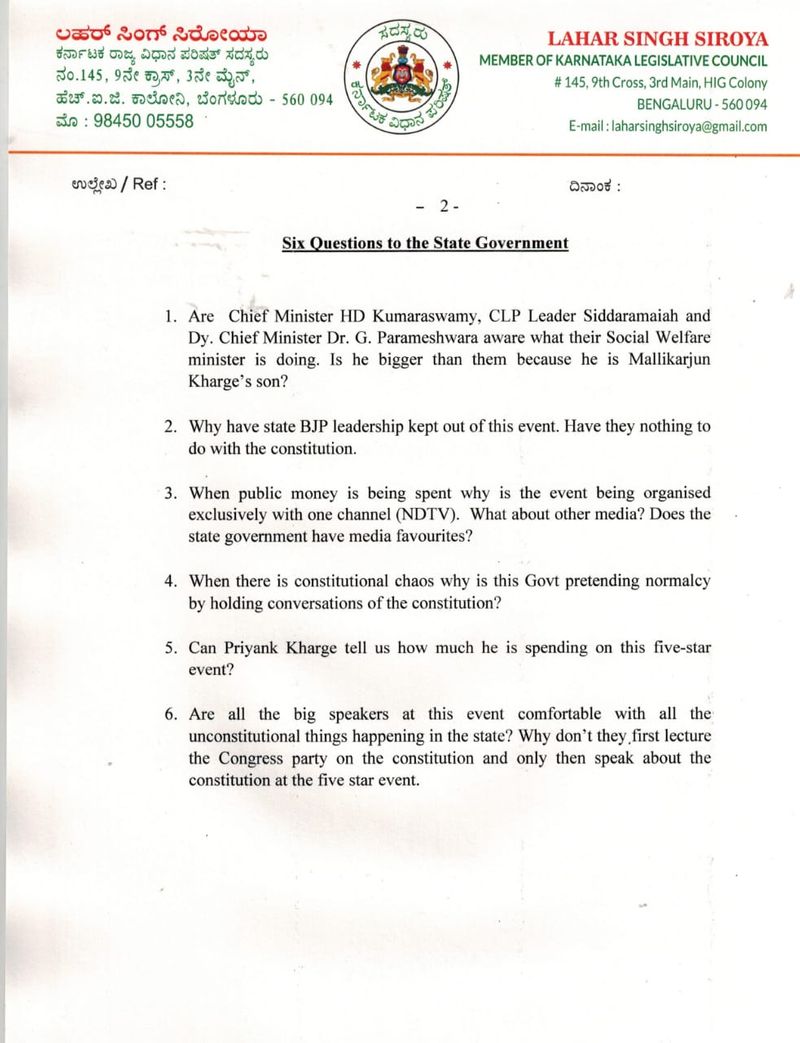 Ganesh has also been suspended from the party until the inquiry is over. The Congress has set up an inquiry committee headed by deputy chief minister G Parameshwara, senior leaders like KJ George and Krishna Byregowda.
Lehar Singh has issued a press note posing six questions to the Karnataka government.
Last Updated Jan 21, 2019, 8:04 PM IST