Bengaluru: Woman locked up for three months, forced into domestic work; rescued by police
Sujala Begum (23) had come to Bangalore from Assam, looking for employment. Roopali, owner of a beauty salon in Whitefield, promised Sujala work in her salon. Instead, locked Sujala in her apartment and forced her to work as a domestic help.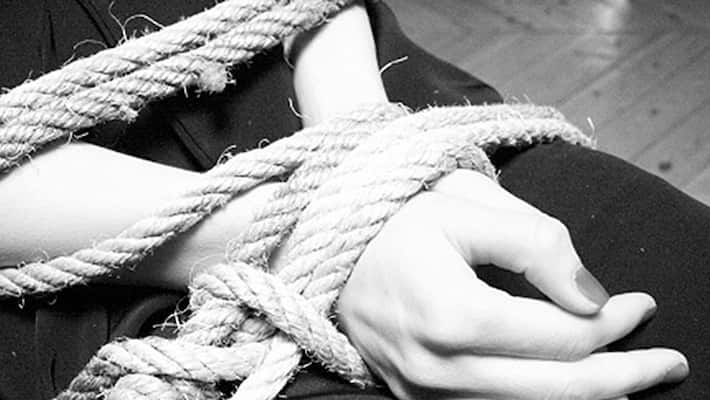 Bengaluru: The Kadugodi police rescued a 23-year-old woman on Monday who was reportedly held captive for three months by her employers in their apartment. She was allegedly locked up and tortured by her employers who had promised her a job. Police have said that assault marks were found on the victim's body.
Sujala Begum, the victim, a native of Assam, was allegedly held captive in a five-bedroom apartment at Prestige  Shantiniketan Apartments, Whitefield.
A senior police officer at the Kadugodi police station said, "A person by name Roopali promised Sujala work in the beauty salon she owned. Sujala worked in the beauty salon for a few days, but later Roopali brought her to her apartment and forced her to work as a domestic help there. Sujala was then locked up in the house and was not allowed to leave the apartment."
Sujala stated that she was forced to work all day and had to take care of Roopali's seven member family which included her husband, two children, as well as other employees from Roopali's salon, who lived with her.
"Sujala was able to get her hands on a phone that she used to call her relative. Her relative then approached us and filed a complaint. Following which, using information that we got, we traced her to Roopali's apartment in Prestige Shantiniketan where she was found locked up," said a police officer. Police found her tied up in a bathroom . Sujala was later taken to Vydehi Hospital for treatment as she had injury marks on her body.
When asked about the alleged beating and torture that Sujala faced, Abdul Ahad, DCP, Whitefield, said, "Assault marks have been found on the victim's body. We are currently investigating the case further and are looking into the marks found to see if the victim has been tortured."
Sujala told The Hindu that she was promised a pay of Rs 10,000 each month but she had only received Rs 5000 till date. Kadugodi police have filed an FIR against Roopali under Sections 506(criminal intimidation), 509 (intention to insult the modesty of a woman), 504 (intentional insult with intent to provoke breach of peace), 324 (assault) and 344 (wrongful confinement).
Police said that the apartment owner is now under arrest and further investigation is currently underway.
Last Updated May 22, 2019, 3:37 PM IST