Bengaluru Police open fire at suspect in eatery owner murder case; accused shot in leg
Police shot at the prime suspect in the eatery owner murder case after he attacked them in Peenya, Bengaluru, on Sunday.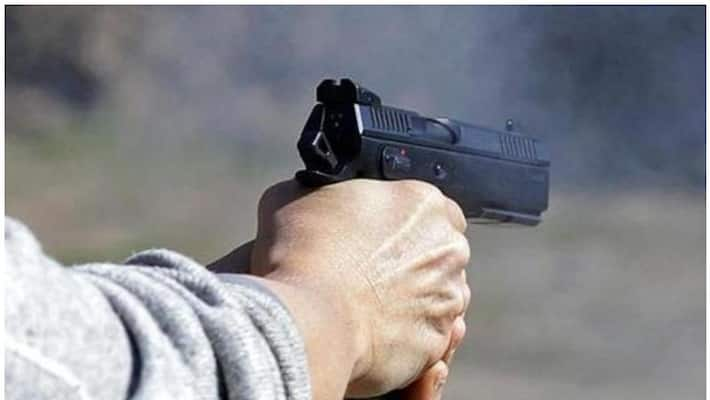 Bengaluru: A suspect in the recent murder of an eatery owner was shot at by Bengaluru policemen after he tried to attack them.
The suspect, identified as Kishore (28), is a resident of Hegganahalli. On the night of May 12, Kishore and his associates allegedly hacked an eatery shop owner, Umesh (37), to death.
The deceased Umesh owned a roadside kebab shop in Rajagopal Nagar. He is suspected to have been killed by his friend who had an affair with his wife, over a row about a sex tape.
According to reports, the story began when Umesh befriended Kishore and became close. Kishore allegedly had an affair with Umesh's wife and recorded their intimate moments together.
Kishore then pressured Umesh's wife into leaving Umesh to marry him. She refused and began avoiding him. The furious Kishore then posted an explicit video on Facebook.
Umesh filed a complaint with the police. The police arrested Kishore for posting the video and took him into judicial custody. When the court granted him bail, he conspired with four other people and decided to take revenge. On May 12, the four men appointed by Kishore allegedly hacked Umesh to death.
On May 21, the Rajagopal Nagar police arrested the four men accused in the murder of Umesh. Kishore was still absconding, and the police were on the lookout for him.
On the wee hours of Sunday, the police were tipped off about the whereabouts of Kishore. The team formed by the Rajagopal Nagar police rushed to capture him.
The cops found Kishore riding a two-wheeler in Peenya, Stage II and they chased him until Stage IV.
Police officials said that Kishore's scooter skid on the road causing him to fall. The police then rushed to seize him, but Kishore drew out a knife and tried to stab the head constable. The head constable opened fire in the air, and then shot him on his right leg.
Last Updated May 27, 2019, 2:01 PM IST