Bengaluru Police arrest six Kannada activists for vandalising Hindi hoarding; Kumaraswamy seeks release of accused
Six members of the pro-Kannada organisation Kannada Rakshana Sene were arrested on Sunday after they tore down a Hindi banner outside a Jain temple in Bengaluru.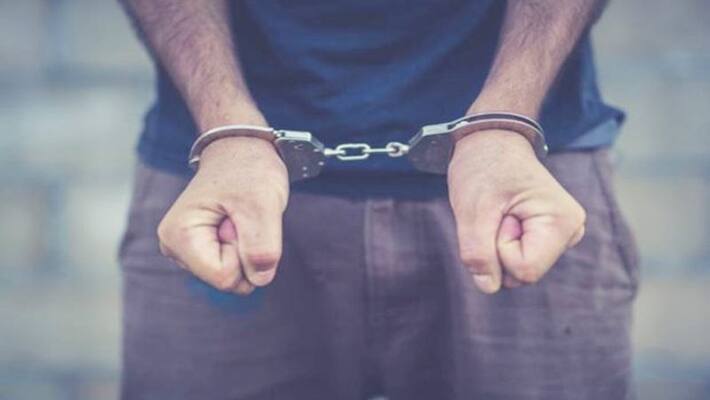 Bengaluru: On Sunday six members of Kannada Rakshana Sene were arrested for vandalising a Hindi banner outside a temple in Bengaluru. The arrested are identified as Harish Gowda, Anjanappa, Chandrashekar, Manjunath, Ramesh Gowda and Mahesh Gowda.
On Friday, a video went viral on social media, where a group of people are seen gathered outside the Jain temple on Infantry Road, Bengaluru. They question a man on why the information (of upcoming programmes) on the banner was in Hindi and not Kannada.
Soon after, the members from the Kannada outfit began to vandalise the hoarding with knives. Bengaluru Police intervened and arrested six members from the group. The police registered a case of promoting enmity between different groups, insulting and provoking to disturb public peace, mischief causing damage and criminal intimidation.
The issue turned political after HD Kumaraswamy asked Karnataka chief minister BS Yediyurappa to withdraw the case filed against the accused.
In a tweet, former Karnataka chief minister, HD Kumaraswamy said, "Respected chief minister, please withdraw the case registered against the Kannada activists. You can show your strength by convincing the Centre to allocate funds (flood-related) required for the state."
Prior to Kumaraswamy's tweet, BJP MP Tejasvi Surya took to Twitter to condemn the attack on the Jain community which Kannada activists and other people related to different political parties interpreted to communalise the event.
Last Updated Aug 19, 2019, 7:40 PM IST