Bengaluru girl emerges Class 12 national topper
Vibha Swaminathan of Mallya Aditi International School in Bengaluru is the first in the country to score full 100 marks in the humanities stream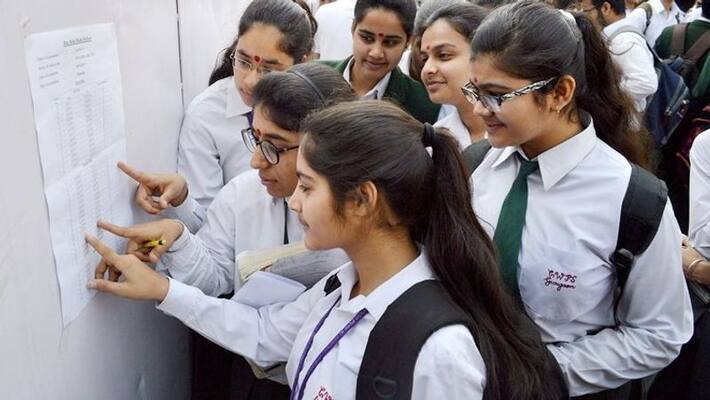 Bengaluru:  Vibha Swaminathan  of Mallya Aditi International School is the joint national topper, while classmate Fuzail Nayeer has been declared the second joint topper in the Indian School Certificate (ISC) Class 12 examinations. 
The results were announced on Tuesday  by the Council for the Indian School Certificate Examinations (CICSE).
1769 students took up the ISC examinations across the state, with Karnataka recording a pass percentage of  99.5.  
Nine boys failed the exam. Vibha shared the top slot with Kolkata's Dewang Kumar Agarwal, in being the first student in the country to score a full 100 marks in the humanities stream.

Fuzail shared the second rank with 15 more students across the country. They scored 99.7%, while 36 students sharing the third rank scored 99.5%. Mallya Aditi International School students Deeksha Balaji Vishwanathan and Mihir Rajendra Rajamane bagged the third rank (99.5%) in the state.

According to CICSE, girls have performed better than boys with all of them passing. A total of 920 girls and 849 boys had attempted the exam conducted between February 4 and March 25 this year. 36 scheduled  caste students had attempted the exam, with a pass percentage of 97.2.  14 Scheduled Tribe students achieved a pass percentage of 100 and 146 OBC students registered a pass percentage of 99.3.

An education department official said that the first four toppers in the state are from the same school and class and are friends. Another emerging trend is that students from the humanities stream are bagging the top positions.
Last Updated May 8, 2019, 4:08 PM IST