Bengaluru citizens win as Karnataka government scraps steel flyover project
The Karnataka high court was hearing a plea by Namma Bengaluru Foundation (NBF) which stated that the sanction for the steel flyover between Hebbal and Chalukya Circle had not been granted through mandatory procedures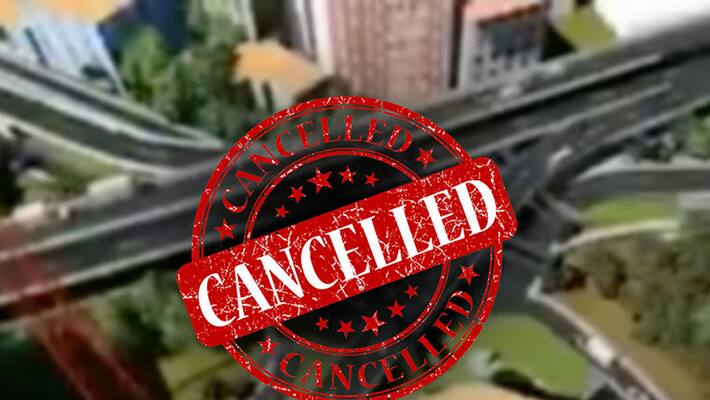 Bengaluru: It is victory for the citizens who opposed the controversial steel flyover in Bengaluru. The Karnataka government informed the high court on Monday (June 17) that they are shelving the project. The decision was taken after several citizens came out in protest of the project.
The Karnataka high court was hearing a plea by Namma Bengaluru Foundation (NBF) which stated that the sanction for the steel flyover between Hebbal and Chalukya Circle in Bengaluru had not been granted through mandatory procedures.
According to the government counsel, the government had not asked for environmental clearance as well.
Bangalore Vision Group had proposed this project and the high court deemed it as an extra-constitutional body and scrapped the proposal.
Following this, the NBF had insisted that the project be approved through the constitutionally mandated Bengaluru Metropolitan Planning Committee (BMPC). The Bengaluru Development Authority allegedly did not respond to NBF's Right to Information (RTI) on the project. Hence, the foundation approached the high court.
The 6.7 km long flyover was proposed to be constructed at a cost of Rs 1,791 crore. The flyover was expected to ease the commute to Kempegowda International Airport.
Residents had been staging protests from the time the announcement of constructing the flyover was made. Close to 8,000 people had made a human chain along the route of the proposed flyover in February 2016.
According to the protestors, the elevator corridor would be a futile attempt to solve Bengaluru's unending traffic problem.
Urban mobility expert and IISC professor, Ashish Verma, has predicted that at the current rate of private vehicle ownership, the steel flyover would get congested on the first day itself.
Atop this, around 2,000 trees were to be axed to make space for the project. This is happening at a time when the Garden City's green cover is already fast fading.
 
Last Updated Jun 19, 2019, 1:22 PM IST