Bengaluru: 6 men arrested for attempting to murder owner of school
Police arrested six men for assaulting and attempting to murder the owner of a school in Hesaraghatta.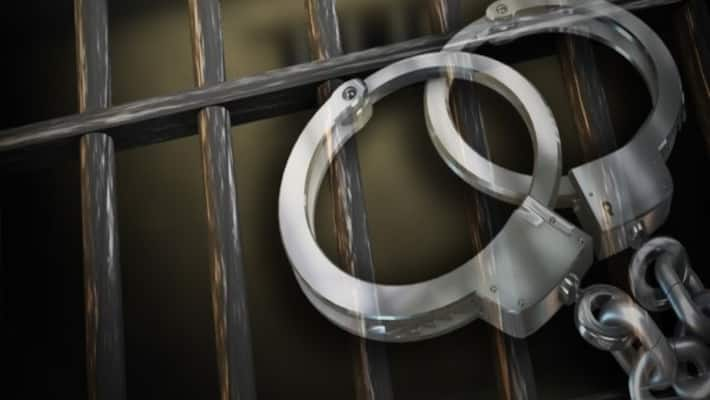 Bengaluru: On Wednesday, 6 men were arrested by the police for assaulting and attempting to murder the owner of a school near Hesaraghatta on 16 May.
The gang of six had attacked Nageshwara Rao (43) a former teacher at RC International School, after intercepting his vehicle near Hesaraghatta and fled the spot assuming he was dead. But Nageshwara Rao had survived the attack and filed a complaint with the police.
The police tracked down the accused and arrested them. They were identified as Srinivasa Murthy alias Seena (37) of Abbigere, Venkatesh (29) a real estate agent from Bhaktanapalya, Yogesh alias Yogi (27), Adarsha (20), employees with a bakery and residents of Heggadadevanapura, Nagesh Kumar (24), a cab driver from Singapura and Veerabhadra alias Veeraraju (29) of Summanahalli.
The accused told the police that Nageshwara was a teacher at RC International School, owned by Ramachandra Reddy. Last year, Nageshwara resigned and started his own school. Due to his popularity, he started attracting students from RC International School to his new school. Enraged with Nageshwara for quitting his job and being a competitor, Ramachandra decided to eliminate him.
Ramachandra contacted Srinivasa Murthy and asked him to collect people who were willing to kill Nageshwara. Since Srinivasa was in dire need of money, he agreed and managed to set up a gang.
The accused revealed that Ramachandra had given them a contract of Rs 15 lakh to kill Nageshwara. They claimed that they were given some advance money and were told that the rest of the money would be given to them after they had carried out the job.
The police are now on the hunt for Ramachandra based on their statement.
 
Last Updated May 31, 2019, 5:24 PM IST