Bad news for Bengaluru commuters: RTO officials issue notice to Rapido for 'illegal bike taxi service'
The additional commissioner of transport in Bengaluru said that they had issued a notice to the app-based bike taxi service Rapido directing the company to suspend their services immediately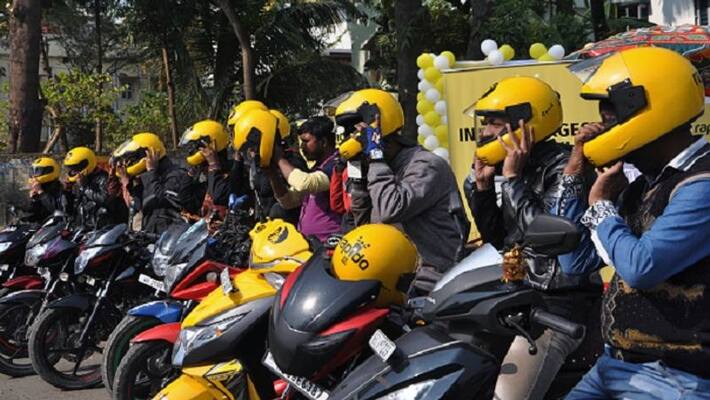 Bengaluru: The city cyber crime police has begun an investigation against Rapido, which runs their taxi service through an app without permission, which is claimed to be 'illegal'.
According to reports, the deputy transport commissioner from Bangalore Central Regional Transport Office (RTO) filed a complaint against the taxi service app, which is said to be running an illegal bike taxi service. However, an FIR is yet to be submitted by the officials.
The additional commissioner of transport, Narendra Holkar reportedly said that they had issued a notice to Rapido directing the company to suspend the bike taxi services immediately.
According to the enforcement joint commissioner Gnanendra Kumar, the officials have seized at least 170 Rapido bike taxis. The officials reportedly took 24 bikes on Wednesday and 18 on Thursday into their custody. The commissioner also said that the bikes' registration would be cancelled.
The reports stated that the official authorities had given the company the required permissions to run the bike taxi services in the city.
In March 2019, the higher officials sent a notice to another app-based taxi service Ola, which was operating in certain parts of the city. The department had seized 250 vehicles, which belonged to Ola, an app-based taxi service, and fined Rs 6,000 per vehicle amounting to Rs 15 lakh in total.
Initially, Ola was banned for six months for operating bike taxis. An order issued on March 18 by officials revoked the licence, which had been granted to Ani Technologies Private Limited, Ola Cabs.
Last Updated Apr 6, 2019, 1:11 PM IST