Authorities mull using elevated corridor only for public transport
The Karnataka Government is considering allowing only public transport on the controversial elevated corridor project.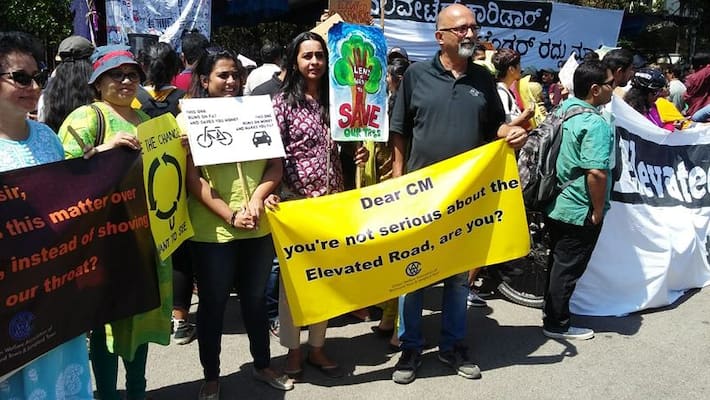 Bengaluru: The first phase of the elevated corridor project may only be open to public transport. The move comes to disprove the perception that the corridor will only encourage private vehicles.
The proposal of the elevated corridor that is yet to come through has been suspended for the time being after the government faced stiff resistance from Bengalureans.
But if the proposal does come through then it may be restricted to just public transport.
The model will go the Bangkok way where people are forced to take the Metro by not allowing buses and taxis on the same routes.
Sources say that the government is mulling a similar approach for Bengaluru in order to get rid of the city's traffic woes.
Sources further stated that the elevated corridor project was originally conceived for public transport and for big buses.
The elevated corridor, sources said, originated during 2007-10, when S Subramanya was the BBMP commissioner.
The cabinet initially took up the project for consideration, but it slowly died a slow death in the absence of follow-up action.
Later, the project was analysed by the Karnataka Roads Development Corporation Limited (KRDCL) and during discussions it felt it should be earmarked for usage of public transport.
"The CM will hold a meeting with citizens from both Beda and Beku brigades to resolve the debate, but only after the Lok Sabha polls are over," said an official.
The elevated corridor will have three major interchanges, 27 up and down ramps with adequate bus bays at grade roads and parking slots.
Last Updated Mar 22, 2019, 11:19 AM IST