African national arrested for selling fake currency in Bengaluru
Dieudonne Chrispol came to India in 2007 on a tourist visa and stayed back in the country illegally. He was into peddling drugs before he got into the fake note circulation business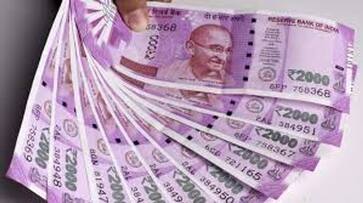 Bengaluru: A 35-year-old Cameroonian was arrested by the Central Crime Branch on charges of printing and circulating fake currency notes. He allegedly used to print a Rs 2,000 denomination note by spending less than Rs 10, the police reportedly said. The police seized fake notes of Rs 33.7 lakh.
Dieudonne Chrispol, the accused, hails from Central Africa and resides in Subbrayanapalya on Banaswadi main road in Bengaluru.
The police reportedly said that Chrispol came to India in 2007 on a tourist visa and stayed back in the country illegally. He was into peddling drugs before he got into the fake note circulation business, reports stated.
The police raided his house on Friday night after they received a tip-off.
Chrispol reportedly claimed that he had been doing this business for five months and was able to make quick money out of it.
An investigation revealed that Chrispol used to purchase paper sheets from Chickpet and printed four Rs 2,000 face-value notes on one sheet. He sold one such note for Rs 400 to the Africans living in Bengaluru, thus making Rs 1,600 at an expense of Rs 10.
According to reports, he has a huge market among African nationals in the city. He sold these notes to a closed network and had been delivering it to them at night, reports said.
He has not disclosed the amount of money he made from this or how he came up with the idea of making money by selling counterfeit currency.
A police official reportedly said that going by the valuables in his house, he would have made about Rs 1 lakh by doing this.
Last Updated Jul 14, 2019, 1:11 PM IST