Aero India 2019: BMTC deploys special buses to Yelahanka
Bengaluru Metropolitan Transport Corporation has announced that it will deploy special buses for the public to Yelhanka during the Aero show which will be held between 20 February and 24 February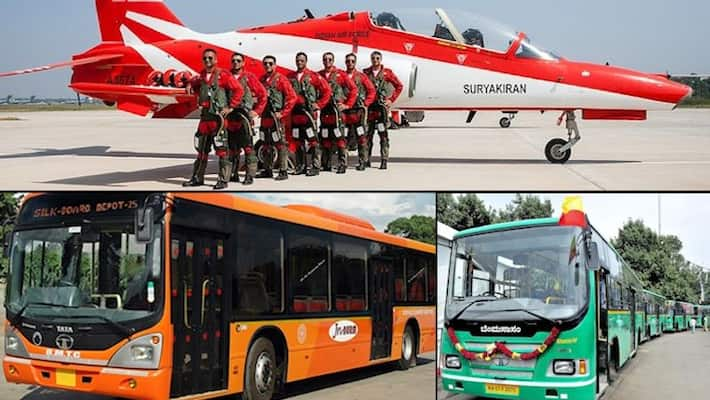 Bengaluru: The upcoming Aero India 2019 will have thousands of people flocking to the event in Yelahanka. Of course, a lot will be fretting over transport issues. In order to accommodate the surge in commuters Bengaluru Metropolitan Transport Corporation (BMTC) has announced that it will deploy special buses to Yelahanka and try to minimise the difficulty for those who wish to witness the flying display.
According to BMTC officials, the special buses will ply from Kempegowda Bus Station, MG Road, Yeshwanthpur TTMC, HSR Layout, Banashankari, Peenya 2nd stage, Central Silk Board, Tin Factory, Kengeri, Hebbal and HAL Kalyana Mantapa.
"The bus fare per passenger from all these locations is fixed at Rs 40 and it will reach ADVA gate in Yelahanka. Since the flying display of these metal birds is scheduled between 10am to 2pm, the special bus services will commence at 9am," said a senior BMTC official.
Last Updated Feb 19, 2019, 6:18 PM IST