5 second-hand book stores in Bengaluru that house the bestsellers of tale-tellers
Here are details of five stores that offer books at concessional price in Bengaluru.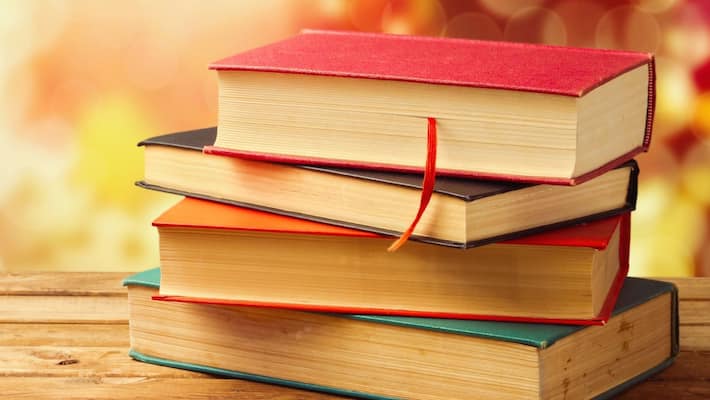 Bengaluru caters to people of all walks of life or rather all readers. It is also a haven for book-lovers. From book fairs to book stores, you can find any kind of book you want in the city, provided you know where to look. An addiction to reading also means an uncontrollable to just pick books of a shelf, but it also means burning a hole in your pocket. Here are five stores in Bengaluru that offer books at a concessional price in Bengaluru.
1) Blossom Book house:
This is one the most preferred book stores in Bengaluru. More than 50,000 books in three-floor building offers variety of books from children to elders to fiction to scientific reads all at one place, that too at a concessional price.
Location: #3, Church Street, Bengaluru
2) Avenue Road
Well, okay, agreed that this is not a book store, but it's a series of stalls that act as takeaway counters. The entire street is lined up with open stalls that sell books ranging from education to fiction, all offered at discounts of up to 50% and sometimes more. Not only is it a best place for book readers by hobby, but it is also a good place for students to get their academic text books. You will need to do a little bit of searching and you will find books from literature, novels, technology, sports, engineering to philosophy.
Location: Avenue Road, behind KR Market
3) The Bookworm
The Bookworm opened in 2003 on MG Road. Since then, it has catered to the people of different tastes of reading. Cocooned in a complex that Bengaluru booklovers would know, The Bookworm offers you a place where you can not only buy books at a reasonable price but can sit and read for some time.
Location: MG Road
4) Malleshwaram 8th Cross
Again, not a store but a series of stalls. However, one cannot miss the opportunity that this place offers. Malleshwaram 8th cross is one of the most popular shopping spots in Bengaluru. Every evening, the roads transform into a fair-like space, with numerous stalls on both sides of the road, people bargaining to buy their favourite clothes, bags and other materials. Along with all of these, there a numerous makeshift book stalls where you can buy them in bulk as per weight. One kilo of books can cost you Rs 100. Fair price, wouldn't you say?
Location: Busy roads of Malleshwaram 8th cross, every evening
5) Banashankari BDA complex
This too is a shopper's paradise, be it clothes, shows, bags, watches or if you're the kind who indulges in foodgasm. On one side of the complex are open book stalls that offer books from jokes to devotional songs, from Java++ to Indian recipes books. These unmissable stalls are not that heavy on your pockets too.
So, why wait? Venture into the wild world of the wizards of words!
Last Updated Feb 1, 2019, 7:12 PM IST