A lot can happen over a cup of coffee, the success story of VG Siddhartha
While working with Mahendra Kampani of JM Financial, Siddhartha learned the details of trading.
The idea of CCD came to his mind when the owner of Germany's leading coffee brand - Tchibo shared its success story.
At present, CCD has more than 1500 outlets in multiple countries.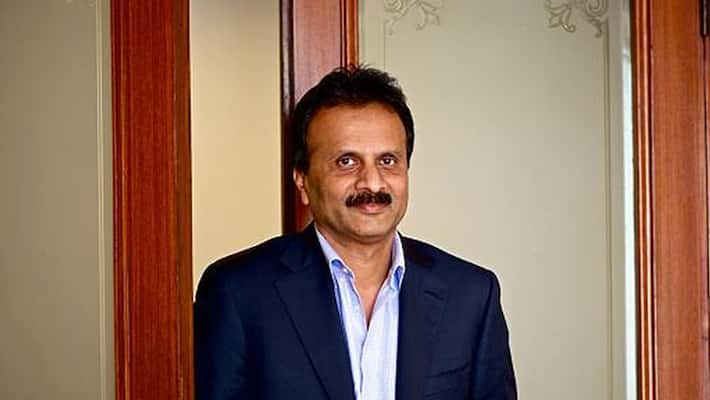 When I started visiting Cafe Coffee Day or CCD during my college years, I had no idea that man behind this hugely successful and India's largest coffee chains is V G Siddhartha from Chikmangaluru district of Karnataka. I felt silly, but thankfully there were many others who also had no idea that there is an Indian behind changing beverages culture of India with a variety of drinks and side dishes hard to resist. 
V G Siddhartha is born in a family that is into the coffee plantation for around 140 years. He earned his Masters degree in Economics from the Mangalore University in Karnataka. 
His family owned 350 acres of coffee estate, and he could easily have a comfortable life. But, his ambitions were bigger than managing this family business. His father gave ₹5 lakh to him to start his own business. He used ₹3 lakh to buy a piece of land and the rest ₹2 lakh he decided to save. 
Then, he went to Mumbai and met Mahendra Kampani of the JM Financial. Interestingly, when he reached the office without an appointment, for the first time he saw an elevator and not really knowing how it works, he climbed 6 floors to see Mahendra Kampani.  
The secretary of Kampani was a person from Bengaluru and gave the idea to gatecrash into Vice Chairman Kampani's chamber. Siddhartha did as he was told and he got to meet Kampani who asked him to give a letter of introduction and that is how his journey started. 
It was here that Siddhartha learned the nuances of trade while working closely with Mahendra Kampani. 
After two years, he came back to Bengaluru and with the ₹2 lakh that he saved, Siddhartha decided to open his own financial firm. It was the time when the stock market crashed and while looking for newer opportunity to invest he bought a ₹30,000 stock market card and took over Sivan Securities. 
The seed of CCD: 
It was while talking to the owner of Germany's leading coffee brand - Tchibo in a business deal that Siddhartha got fascinated by the idea of bringing coffee to the masses and changing the beverages scenario in India. 
Soon after, he started exporting coffee in the year 1993 under the name Amalgamated Bean Coffee Trading company. Around this time, he also bought a coffee curing unit and soon, this company started growing, and in two years time, he became the owner of India's biggest coffee exporting company.
Soon after he realised that to survive in the highly competitive business world and to ensure that his company remains the top seller, he had to do something that has not been done before. 
He took two years time, he changed the scenario of coffee trading in India in various ways including convincing the union government to end monopoly over coffee, set up stores in Bengaluru and Chennai and in 1996 set up the first Cafe Coffee Day, a cyber cafe having internet, a luxury back then, and coffee. 
After two decades, CCD has more than 1500 outlets including in Malaysia, Egypt, Austria, and Czech Republic, apart from India. It has more than 5000 employees and as of 2015 it worth US$200 million. 
Last Updated Mar 31, 2018, 6:41 PM IST