First job? Know how to handle your finances
Your CTC and in-hand salary will be different.
Learn about employee benefits to make the most of it.
Finance goals are important for future growth.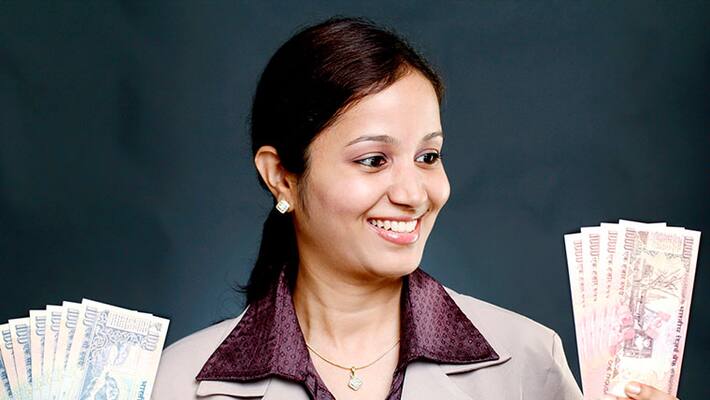 Getting the first job is one of the most exciting events of anyone's life as it marks beginning of a new life chapter, change of lifestyle, meeting new people, building professional connections, and of course, financial independence. Every new aspect of work life is crucial and needs to be handled carefully. But, the most tricky part is the managing of the finances as your paycheck do not come with a user manual.
They say that 'nothing is as sweet as getting your first paycheque', but what they omit from that sentence is 'nothing is as sweet and as confusing as getting your first paycheque'. It is sweet because it symbolises your financial independence (and allow you to throw a party to celebrate that), but it is confusing because you get to know the difference between you cost to company (CTC) and your in-hand per month salary.  
So, the initial excitement dies down soon once you realise that you must plan your finances to make the most of it as money has the tendency to fly off if you are not careful enough. 
Here are couple of tips that will help you to manage your salary right from your first job:
1. Make a budget: Now that you have a stable cash flow, you must plan your budget to enjoy your salary till your next salary arrives and also do a couple of other important stuff without worrying much. Make a list of essential expenditures, for example, house rent, transportation, loan repay, saving target and then consider the variable cost shopping, entertainment, eating out, etc. etc. to batter manage your money. 
2. Make saving a habit: Having some emergency fund is important in these uncertain times, you might just require some extra cash due to some unforeseen circumstance. In fact, get a saving account and auto-transfer a specific amount of money every month to keep up with this rather a bit difficult habit. How much you save is up to your salary and feasibility but do start saving money. 
3. Learn about taxes: It seems like just the beginning and too soon to learn about income taxes, but it is crucial to know about TDS, taxable income, Form 16, deductions and benefits. You will also get to know about investment plans so secure your funds and future. Sooner or later you will be a taxpayer, and it is an important duty to pay taxes, and without knowing about it, it is hard to manage your funds. 
4. Plan finance goals for next couple of years: The first job is sweet, but you must plan your future moves and finance plans to keep up with industry norms. The first job is not the end of the world and you must plan ahead to meet important life milestones and expenditure decisions.
5. Learn about employee benefits: Insurances, health benefits, corporate discounts, bonuses and there are a lot of employee benefits you must know to plan your career. Learn about them in your first job to move your career in a better direction.
A first job is not just a job but is a launch pad for your life-long career, so have your finances in place and plan ahead. 
Last Updated Mar 31, 2018, 6:44 PM IST