Now you can buy ₹2000 notes online for only ₹3,500!
eBayIndia has put new ₹2000 currency notes for sale on its online portal
Normal series notes are available from ₹3,500, but fancy series will cost you ₹1.5 lakh
The starting price for ₹2,000 notes was quoted as ₹3,500 from the online selling portal eBayIndia on Wednesday. But you cannot use your demonetised notes to buy these new currency notes. Payment is accepted only through credit card or online transfer.
If you are aiming at getting the serial number specific currency notes, be ready to shell out ₹1.5 lakh for one ₹2000 currency note.
Be it vehicles or anything having numbers, many Indians have the belief that certain number will bring good luck and are ready to pay any amount to get the product of that number.
Thus, encashing on such 'beliefs' online portals like eBay have fixed such exorbitant prices for the ₹2000 currency notes too.
For example, if you want ₹1 note, you will have to pay Rs 300 per five notes of any series. If you want the note signed by mistake by Montek Singh Ahluwalia, first Director of the Independent Evaluation Office at the International Monetary Fund, it will cost you Rs 5 lakh.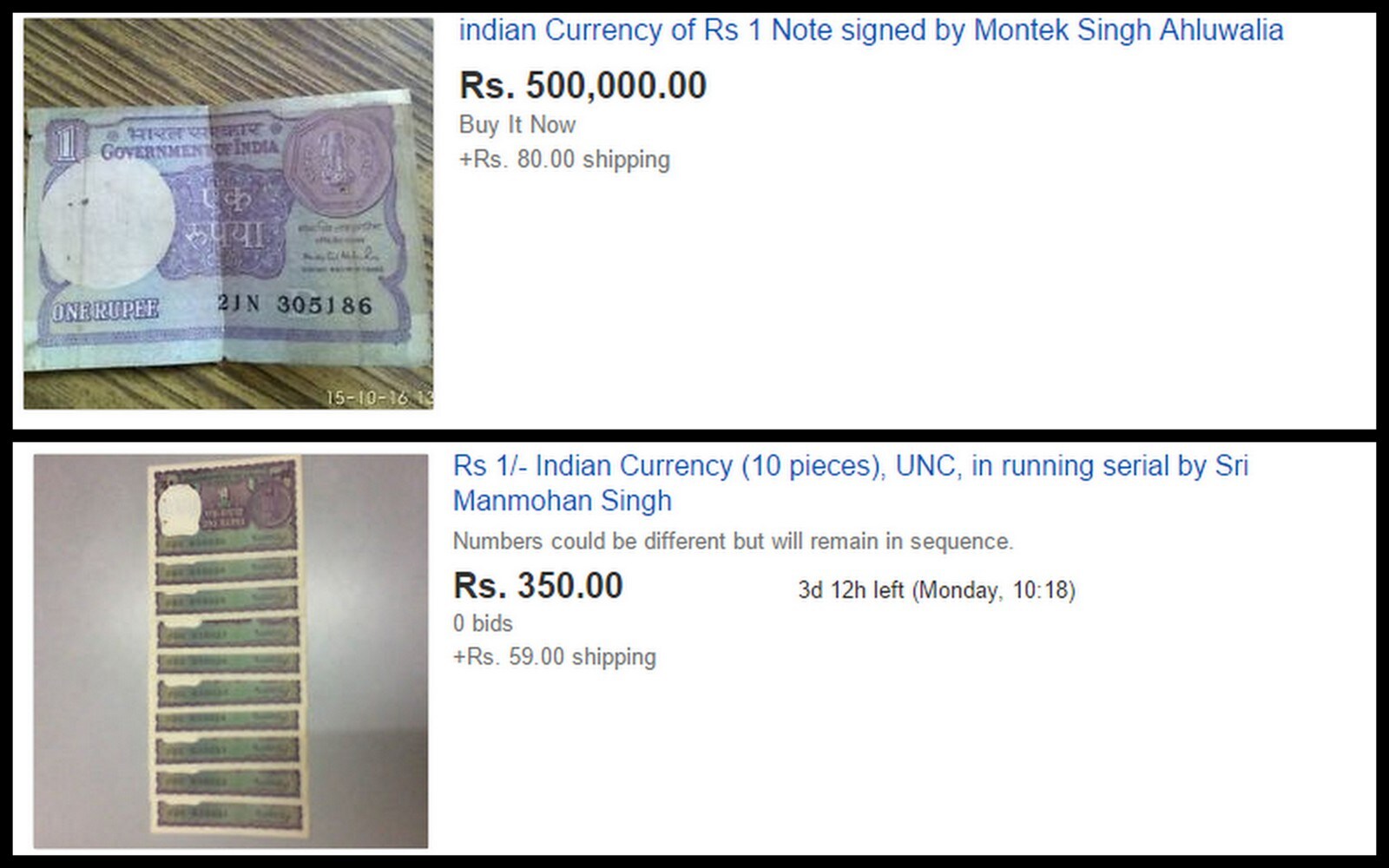 Last Updated Mar 31, 2018, 6:47 PM IST