Demonetisation: After black money benami land deals now on Modi's hitlist
Modi had warned that after corrupt and black money hoarders, he would be going after benami property dealers
The question arises are our courts equipped to deal with such confiscations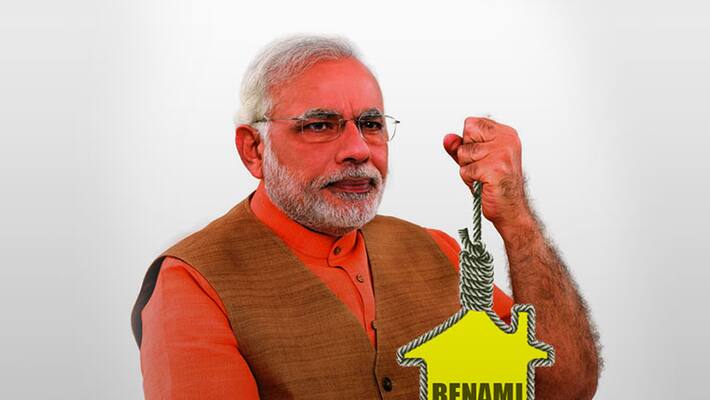 When Prime Minister Narendra Modi dropped the bomb of demonetisation on November 8, 2016, there was a mad scramble by worried individuals to stow away their money in safe places or rather convert their black money to white in some way or the other.
There were reports of people turning to gold, to god, to hawala dealers and to foreign dalals and even investing in property to be free of tainted or ill-gotten wealth.
Read: 5 reasons why ban will FAIL to recover black money
Modi had warned that after corrupt and black money hoarders, he would be going after benami property dealers. That is where a sizeable quantity of people had invested their black money. Now they will not be safe for long.
Like all financial analysts had warned that property will be a bad deal to invest in at this time, the words will be ringing true. Modi aims to reroute the unaccounted money in the real estate sector into the market. With the Benami Transactions (Prohibition) Amendment Act in place hopefully correct names will be on paper and the land mafia nexus can also be broken.
Only time will tell or when Modi actually clamps down on the benami property holders.
Read: Demonetisation: 12 ways Indians are converting their money from black to white
Benami property involves property bought by an individual, but in someone else's name. In short, the owner and financer of the property will be different, with the benefit lying with the financer only. Such kind of transactions are opted by wealthy investors, builders and even politicians who want to hide and reroute their unaccounted wealth in real estate, to hoodwink the taxman and in return earn a good profit on their black money.
The clampdown on black money was a startling revelation. The most number of people caught with black money and hoarded currency, especially new currency, seem to be politicians.
Currently in India we have the Benami Transactions (Prohibition) Amendment Act in force from November 1,2016. The law says that a confiscated benami property will then belong to the Centre. Now you know when such power rests with the government, corruption will rear its ugly head again. Sad to say, if they could be a proper custodian of the people's wealth or property, we would not have come to this stage in the first place. As you know, corruption is institutionalised in our country and it always begins from top down.
Read: Demonetisation: No cash for India as new notes land in corrupt custody
Again the question arises are our courts equipped to deal with such confiscations? What will be the procedure followed in the transference and confiscation of these benami properties? Nothing much has been revealed. Under the Benami Amendment Act, a wrongdoer is liable to imprisonment of up to seven years and fine of 25 per cent of the property's value. Reports say that modifications have been made to make the law as tight-knit as possible.
Hopefully, Modi will have learnt his lesson by now.  The monumental mismanagement of money when it came to banks should hopefully not be repeated with the courts. Or else now while the bankers are a strained lot, the courts will soon come under strain with people flocking to their gates for justice.
Read: Demonetisation failure: Did RBI get enough time to prepare?
Last Updated Mar 31, 2018, 6:33 PM IST