National Women's Day: Know 6 key insights on intersectionality
On National Women's Day, explore intersectionality, understanding how various aspects of identity intersect and impact women's experiences. Learn how this perspective contributes to a more inclusive and empowering movement. by Leona Merlin Antony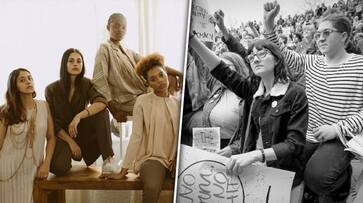 As National Women's Day draws near, intersectionality's importance assumes a prominent role. Intersectionality recognizes how several facets of identity—including race, gender, class, sexual orientation, and others—intersect and influence a person's experiences. Seven essential insights are provided below to help you comprehend and value this idea more:
1. DigitALL: Innovation and technology for gender equality
Before moving on to the topic of discussion, this year's theme of National Women's Day is "DigitALL: Innovation and Technology for gender equality". It mainly focuses on the scopes of attaining gender equality and empowerment in our digital age. Innovation, technological change and education in the digital age get primary attention. 
ALSO READ: Nagasaki memorial day: 6 facts to reflect upon Hiroshima and Nagasaki
2. Multiple Layers of Identity
Intersectionality acknowledges that people have multiple layers of identity that are interdependent. It's critical to take into account how these levels interact and affect experiences, difficulties, and chances.
3. Dissecting Simplistic Labels
Stereotypical terms like "woman" or "person of colour" fail to convey the complexity of people's lives. Moving past these labels and recognizing the distinctive ways that many identities overlap is encouraged by intersectionality.
4. Inclusive Feminism
Intersectionality enhances the feminist movement by bringing attention to the varied problems that women from different backgrounds confront. It underscores how crucial it is to fight for the rights of all women, especially those who experience several forms of discrimination.
5. Amplified Marginalized Voices
We amplify the voices of marginalized women who may already be at a disadvantage as a result of the confluence of several types of discrimination by acknowledging the intersection of various identities.
ALSO READ: 6 homemade hair conditioners for natural nourishment
6. Building Solidarity and Empathy
Adopting intersectionality encourages solidarity and empathy among women from various backgrounds. It promotes open communication and education, enabling women to assist one another across a range of experiences.
Last Updated Aug 9, 2023, 4:08 PM IST