Daily Horoscope for March 23, 2023: Good day for Pisces, Scorpio; difficult day for Sagittarius
Chirag Daruwalla, who carries on the legacy of his late father and renowned astrologer Bejan Daruwalla, shares daily astrological predictions for March 23, 2023. Continue reading and share with your friends.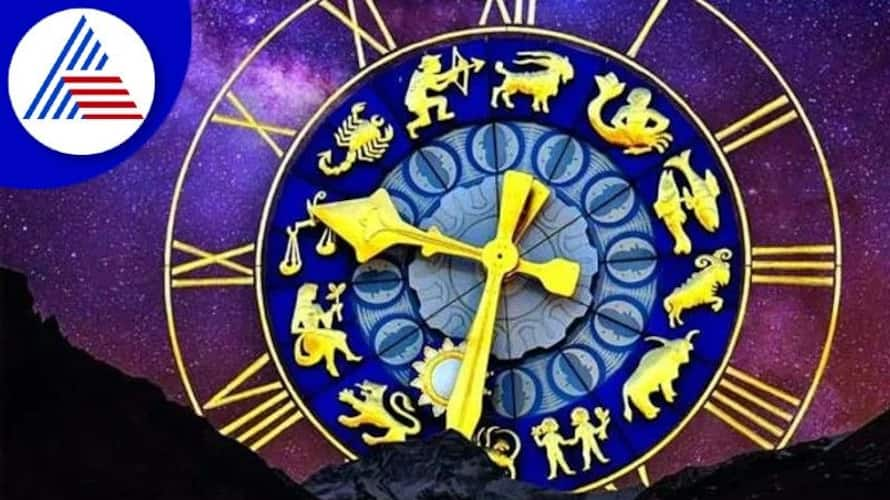 Aries:
Ganesha says matters related to paternal wealth or will may be resolved, personal work will be busy. Positive energy will prevail with religious event in the house. Keep your every plan
a secret. Otherwise someone will take advantage of them, keep you away from other's personal matters or else you will face trouble, be careful while dealing with money. Not to be interested in any illegal work. At this time some kind of investigation or penalty situation is also being created.
Taurus
Ganesha says you have to let go of your ego to strengthen the relationship, young people's career worries will go away. Take care of the budget. Unnecessary expenses have to be
controlled and travel should be avoided, it may be painful. But mutual understanding will also solve the problem. Some new achievement in business awaits you. Some special plans will be made Prioritize marketing related tasks. There will be minor problems in work, anger can become your enemy in work or business.
Gemini
Ganesha says you will get an opportunity to meet friends and relatives and exchange ideas, due to which many problems will be solved easily. A religious event may also take place in
the family. Keep you're thinking positive as sometimes your sceptical nature can prove very difficult for you, it is advisable to postpone any kind of travel. There will be speed in import-
export related works. Prepare a strategy related to your plans in business keeping your work confidential.
Cancer:
Ganesha says you will maintain proper harmony in both home and business, there will be intimacy in personal relationships. Blessings and affection of elders will keep positive energy
in the house. It will be better not to get into unnecessary trouble. Keep relations with in- laws sweet. It is necessary to consult the elders of the house. Do not show any negligence in business matters, strengthen marketing and contact sources. Office related work load will be more.
Leo:
Ganesha says the position of the planets should be favourable. Accelerating your work in a planned manner will further improve economic endeavours and profitable position, your
contribution to religious and spiritual works will be good. If there is any dispute regarding paternal property, do not take any action related to it. Your mind will be in a state of distraction. It will be beneficial to make some changes in the internal arrangement of the work area.
Virgo:
Ganesha says make proper use of time, children will be serious about studies. Sometimes due to overwork there can be irritability in nature. Don't take any decision emotionally.
Helping a close person financially there will be total dedication of employees and colleagues in the field of work. And concentration and presence will keep the atmosphere disciplined.
Minor misunderstandings in partnership business can lead to separation.
Libra:
Ganesha says if the government matter is stuck then try to complete it, being positive will improve the personality. A pleasant time will be spent in religious and spiritual activities. Instead of getting angry, solve the problem with patience. Get all business related work done under your supervision. Better product quality and make will strengthen the profit position. One should spend some time with family members. There will be a complaint like pain in the knee.
Scorpio:
Ganesha says contribute to social related activities, it will earn you respect and prestige. Students will get relief from completing any of their projects and may also get great job opportunities related to it in future. Too much restraint and anger on children at home will make them stubborn, don't raise negative issues and work on current activities. Circumstances are in your favour from the business point of view. Your hard work will get favourable results.
Sagittarius:
Ganesha says there are excellent chances of getting back the money stuck or loaned. Time is in your favour. Be wholeheartedly dedicated to your goal. Young people will be fully focused
for their career No resolution is expected in court case matters. Don't trust anyone too much. It will be beneficial to implement a new experiment of yours in business. But keep a close eye on your opponents' movements. Before giving money to someone, it is necessary to ensure a refund.
Capricorn
Ganesha says any stopped source of income can resume. Students should be aware of class studies. Old differences with relatives will be resolved. Overcome your sentimentality and
generosity, check thoroughly before making new investments. Be careful while dealing with new parties in the business sector. Contact with politics and important people will happen. Avoid inappropriate activities. Work load will be more in the office. Family atmosphere will be pleasant.
Aquarius:
Ganesha says if any activity related to buying and selling of property is going on, then the work should be resolved. Your special contribution will be in solving family and professional
problems. There will be some complications financially. Someone may take wrong advantage of your feelings and generosity. There is a need to make some changes in the business system. This speeds up the process, soon creating a beneficial situation for the future.
Pisces:
Ganesha says contact with important people in social functions will increase, and these contacts will prove beneficial for you. There will be busyness in family matters. Trusting any unknown person too much can hurt you. Some new contracts can be found in business. But carefully complete your tasks seriously instead of hastily. If there is any problem, it is advisable to consult a senior person. Family atmosphere will be pleasant. All members of the household perform their responsibilities well.
Last Updated Mar 23, 2023, 1:00 AM IST