Daily Horoscope for June 2, 2023: Be careful Taurus; good day for Cancer, Leo
Chirag Daruwalla, who carries on the legacy of his late father and renowned astrologer Bejan Daruwalla, shares daily astrological predictions for June 2, 2023. Continue reading and share with your friends.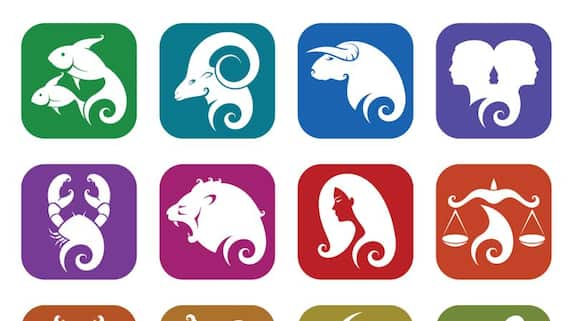 Aries:
Ganesha says your stocked works will speed up and the decisions taken will also be successful. There is a situation of loss or theft of a particular item. Monitor your items yourself. Avoid straining relationships with siblings. It is not appropriate to bring negative things into the relationship. The troubles that were going on in the business sector for some time now, there is a possibility of getting success in it today.
Taurus:
Ganesha says a happy outcome can be achieved through your skill and prudence. Your competitors may lose to you. Respect will be maintained in the society as well. There will be high expenditure situation in house related activities. Take care of your budget. You can also lose yourself in the preteens of showing off. Just be careful not to let ego dominate your actions. Business activities related to partnership will remain slow for now. There may be some kind of dispute between husband and wife regarding ego.
Gemini:
Ganesha says today's time will be mixed and fruitful. If you want to get respect from others, then you should show respect first. People connected with politics can get any important responsibility. Your support towards any religious organization will also be maintained. Do the loan related to rupees-money wisely. Try to change your working practices in the business sector. Family life can be happy. Any problem related to stomach can be bothersome.
Cancer:
Ganesha says the work which you were working hard for last few days, today its fruit can be more than expected. But before doing any work, think about it at all levels. Keep the papers
related to house, car etc. Try to make dreams as well as turn them into reality. A motivational program will be beneficial for you if you are stressed. Do not trust any other person in business matters. Husband and wife will maintain proper harmony in their relationship with each other.
Leo:
Ganesha says you can get relief from the upheaval routine that has been going on for some time now. There will be positive results for important decisions related to family and finances. Youths will achieve decent success in interviews etc. There may be some anxiety regarding money related matters. But be patient after noon planetary position will be favourable. Be busy with your personal tasks at this time. Focusing on unnecessary activities will only lead to stress. Your respect can be maintained in workplace and job.
Virgo:
Ganesha says your interest in religious and spiritual activities will make your behaviour more positive. Increase knowledge related to media and marketing. It can give you a new direction towards your work. There is a need to be very careful in investment related activities. Do not lend money to strangers or trust them. Misunderstandings can also lead to bad relationships. If any legal case related to business is going on, then today it can get a positive result. Dispute may arise in marriage relationship.
Libra:
Ganesha says make yoga and meditation a part of your daily routine; it can give you positive results regarding your practice and daily routine. Before starting any new work, consult with
experienced people. Don't reveal any of your important things in front of anyone by getting emotional. Otherwise only a close person can betray you. Also spend some time with children and solve their problems. A meeting with a special person and his advice will be very uplifting for you in business.
Scorpio:
Ganesha says there will be new sources of income and economic condition will also be good. If any work related to the property is stuck then try to complete it. Success can be achieved. Your special contribution will be towards religious and spiritual organizations. Be aware that any kind of inappropriate work can cause trouble for you. Due to heavy work load, you will not be able to pay much attention to your personal and family tasks. There is a need to think more seriously in business activities.
Sagittarius:
Ganesha says the health related problems that have been going on for some time may improve today and you will be able to focus on your personal work again. Acting on the advice of an elder person will give you proper guidance. Getting some unpleasant news can lead to stress and fear. Spend some time in meditation too, it will bring you positivity. Students should focus on their studies without paying attention to wrong things.
Capricorn:
Ganesha says today will give you success. So perform your tasks in a very positive manner. Progress will be made in stalled tasks. If there is a case related to inherited property, it can be easily resolved. Don't expect too much help from anyone. But have faith in your work ability and aptitude. Avoid risky activities like stock market and speculation. There are also chances of major losses at this time. There is a need to maintain great patience and restraint while interacting with any outsider in the workplace.
Aquarius:
Ganesha says there will be affection and blessings of elders in the family. For some time you were working hard for the work, today you are going to get benefits related to it. Work related to any religious planning can also be done at home. There may be a disagreement with the neighbours about something, it will be better if you don't fall in the matter of others. A big expense may come up suddenly. It will be impossible to cut. Spend more of your time in public dealing and media related activities.
Pisces:
Ganesha says meeting with someone experienced and religiously active will also bring a positive change in your thinking and you will be able to take any decision very easily. Youngsters can get good results in their career related endeavours. Avoid money-related transactions today in any matter related to land. You may make a mistake today which may cause a crack ithe relationship. It is also necessary to monitor the activities of children. At this time, keep an eye on the current activities.
Last Updated Jun 2, 2023, 12:45 AM IST