Bored of cooking? Here's a list of some ready-to-eat products available in Indian market
Discover the extensive range of convenient and diverse ready-to-eat products available in India. Explore top brands, popular choices, and the convenience of hassle-free meals and snacks in our comprehensive analysis of the Indian RTE market.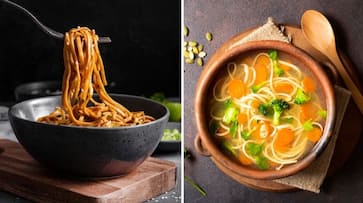 India offers a wide variety of ready-to-eat (RTE) products, which are convenient food items that require little to no cooking or preparation. These products are popular for their convenience, especially for busy individuals or those without access to a kitchen. Here are some common types of ready-to-eat products available in India:
Instant Noodles: Brands like Maggi and Top Ramen offer a range of instant noodles in various flavors.
Frozen Parathas: Brands like Aashirvaad and Gits offer frozen parathas that can be heated and served quickly.
Instant Rice and Curry: Brands like MTR and Kohinoor offer pre-cooked rice and curry combinations that can be microwaved or heated on a stove.
Canned Soups: Brands like Knorr and Heinz offer canned soups in various flavors.
Ready-to-Eat Meals: Companies like Haldiram's and Bikanervala offer a wide range of RTE meals, including biryanis, curries, and snacks.
Instant Upma and Poha: These are popular South Indian and Maharashtrian breakfast dishes that are available in instant forms.
Frozen Snacks: Brands like McCain and Tasty Bite offer frozen snacks like samosas, spring rolls, and tikkas.
Instant Coffee and Tea: Instant coffee and tea powders are available from various brands, including Nescafe and Tata Tea.
Canned and Packaged Fruit: Canned fruits, fruit juices, and fruit cups are readily available in supermarkets.
Instant Breakfast Cereals: Brands like Kellogg's and Bagrry's offer a range of breakfast cereals that can be consumed with milk or yogurt.
Instant Mixes: These include dosa batter, idli mix, and various other batter and spice mixes.
Microwave Popcorn: Different flavors of microwave popcorn are available for quick snacking.
Ready-to-Eat Sweets and Desserts: Traditional Indian sweets like gulab jamun, rasgulla, and jalebi are available in RTE formats.
Salads: Pre-packaged salads and salad kits are available for those looking for healthier options.
These are just a few examples of the wide array of ready-to-eat products available in India. They cater to diverse tastes and preferences, making it convenient for people to enjoy a quick meal or snack without extensive cooking or preparation.
Last Updated Sep 12, 2023, 2:49 PM IST