SRK to Jim Morrison, this Indian artist has awed them all
Vilas Nayak is hailed as Asia's leading speed painting artist.
Since his success at the AXN's India's Got Talent show, he has become household name.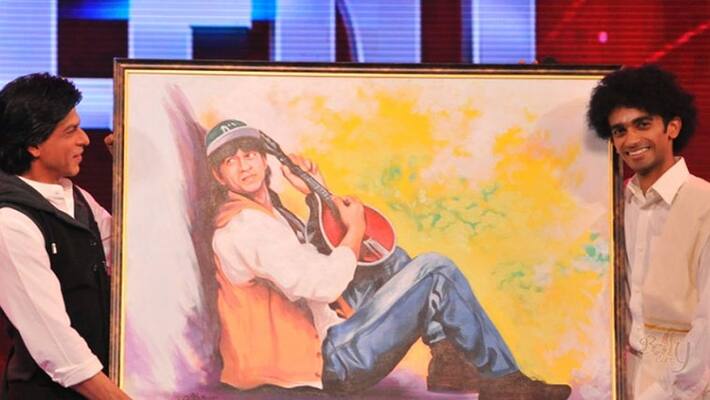 Meet Vilas Nayak, an HR professional, who quit his job to become Asia's leading speed painting artist. The 30-year-old artist rose to fame after he drew a painting of Amjad Khan from Sholay as Gabbar Singh in just 2.5 minutes for  AXN's Asia's Got Talent.
Today he is a much sought after artist in all the reality shows and stage shows. 
For 30-year-old Vilas Nayak, a former HR professional with IBM, life could have become like any other techie, but his  love for painting from his childhood days, made him quit and follow his heart.
Two years after he quit in 2009, he became a household name especially after his act on the AXN's talent show.
His sheer determination of speed paint took him to finals of India's Got Talent season three in 2011 and also made everyone to drop their jaws with his speed painting of Joker from DCs famous character.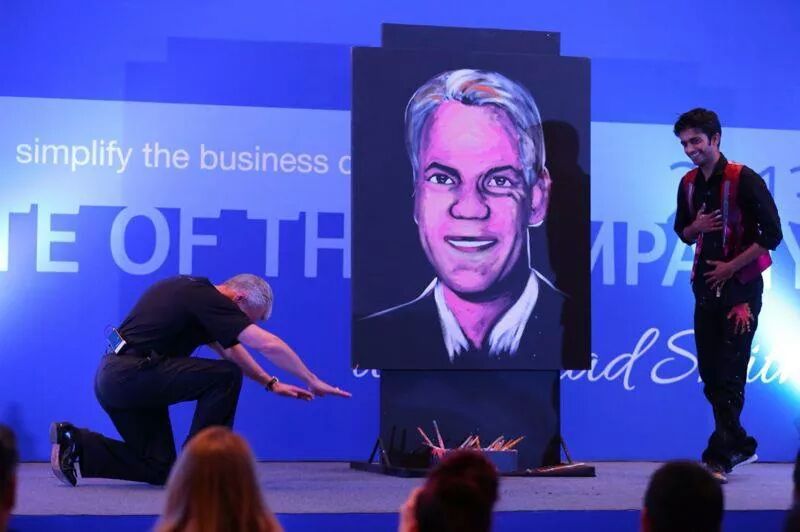 He has performed in over 23 countries.
"I will always cherish the movement of painting 5 feet tall image of Gabbar Singh of Sholey in 2.5 minutes at semifinals in India's Got Talent and  painting Heath Ledger's Joker character at AXN," he said.
Vilas has painted Narayan Murthy, Shahrukh Abdul Kalam Amir Khan and many other famous personalities and now he is recognised as Asia's leading speed painting artist.
At initial days, he was struggling with art and academics. He studied at SDM college in Ujjeri and had no big financial support as his father was a small time business  man who owned a small departmental stores.
Only after joining work in Bengaluru he earned little money and became financially stable. Once he became financially secure, he could have settled by sacrificing his dream but he decided to give it a try and that decision has taken him to great heights. 
Last Updated Mar 31, 2018, 6:45 PM IST