Indian Railways to get glass domed coaches
IRTC will roll out new coaches that have glass roofs
These luxurious coaches will run on select routes to boost tourism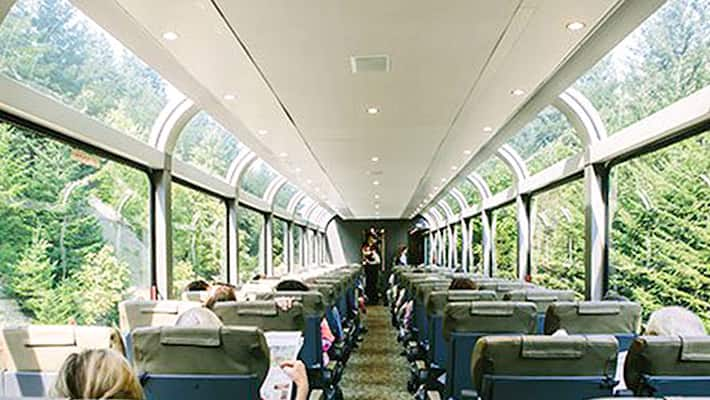 Come December, and the Indian Railways will roll out a one-of-a-kind set of spanking new coaches that have glass ceilings as seen abroad 
According to a New Indian Express report, "Three such coaches will roll out from ICF in December this year. The first coach will be tagged in a regular train in the Kashmir Valley while the other two will be part of some train careening through the picturesque Araku Valley (KK Line, Waltair station) on the South-Eastern Railway," said IRCTC Chairman and Managing Director A.K. Manocha.
 
These coaches have been designed in collaboration with "IRCTC, the Research Designs and Standards Organisation (RDSO), and Integral Coach Factory (ICF) at Perambur (Chennai),"
 
Some of the other features include onboard entertainment systems, rotatable chairs, and ample leg spaces.
 
The work on these coaches started in December 2015. 
 
Image Source: rockymountaineer.com
Last Updated Mar 31, 2018, 6:40 PM IST