Demonetisation trivia: How did Mahatma Gandhi come to be on the Indian currency?
On November 8, India is observing the first anniversary of the note ban or demonetisation
Two notes from the Gandhi series - Rs 500, Rs 1000 were retired
Here's some information on our Indian currency you may want to know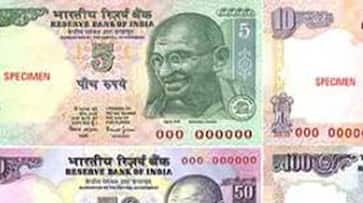 On the first anniversary of demonetisation let us take a look at the primary subject of the day – notes. The Indian currency ban which came as a tidal wave for the Indian economy. Two notes from the Gandhi series - Rs 500, Rs 1000 were retired. And subsequently new Rs 500 and Rs 2000 notes were introduced.
So while notes come and go in the Indian market, one thing remains constant and in fact, is on a growing spree considering the rate at which the Reserve Bank Of India is releasing new notes of various denominations.
That one constant is the image of Mahatma Gandhi. Did you know how he came to become the face of Indian currency?
The Gandhi Series of banknotes are issued by the Reserve Bank of India as the legal tender of Indian rupee. As the name suggests, the series is so called because the obverse of the banknotes prominently display the portrait of Mahatma Gandhi. Since its introduction in 1996, this series replaced all banknotes issued before 1996.
The portrait of Bapu which is used on our currency notes is taken from this picture of him with Lord Frederick William Pethick-Lawrence, the then British Secretary shot in 1946 at Rashtrapati Bhawan (formerly known as Viceroy House). Although a mirror image was used in the currency notes issued before demonetisation, now the orientation has been reverted to that of the original image.
The currencies bearing images of a person, generally the ruler or a prominent person, has mostly been the norm. So the notes of colonial India bore the King George's Portrait  just before the independence.
With India gaining Independence, one needed to replace the King George's Portrait with someone or something representing India.  With Mahatma Gandhi being the torch-bearer of mass Indian Independence Movements, it was initially proposed to replace King George's Portrait by his portrait so much so that even the designs were prepared. Thus the reason for Mahatma Gandhi's portrait being on the Indian banknotes can date back to the time of Indian Independence.
However, the consensus later shifted towards the Lion Capital of Ashoka Pillar leading to the first and initial category of the Ashoka Pillar Banknotes, as depicted below:
Here's leaving you with another fun fact:
The ₹ 1 notes were issued by Government of India while the other denominations by Reserve Bank of India.
Last Updated Mar 31, 2022, 2:09 PM IST