How do you give a good gift?
When it comes to choosing a perfect present, the pitfalls are many.
What if the person you are giving things to secretly thinks you have appalling taste?
It's the night before Christmas, when all through the house, nothing was stirring, not even the crackle of wrapping paper from a gift sneakily being opened. With due apologies to Clement Clarke Moore, Christmas is that time of the year, which commands you to be happy, make merry and give goodies to everybody you love.
I have a friend who grew up extremely poor. One Christmas, some charity organisation gave all the kids of her building a small bag with a toy inside. She excitedly opened hers and to her dismay found an old doll with a torn frock, broken into two. She looked at her friends' handouts surreptitiously. Theirs seemed fine. They were smiling.
Instead of crying about such a rotten present, she pretended to be thrilled so that the others wouldn't feel sorry for her. She even played with that damn doll for a good six months after Christmas. I asked her whether she developed an attachment to that poor, broken creature. She shook her head, "Maybe if she had eyes I would have felt something but somebody had plucked them out. Nothing about that doll felt nice."
Today she can afford to buy herself the whole dollhouse and then some more but I couldn't help thinking about that nasty person who gave her that damaged doll. What kind of human does something so mean? This got me thinking about gifting.  There are those who give good presents and those whose offerings of love you hide out of sight till they come visiting.
How do you give a good gift? The obvious is to think about what the other person likes but should you stop there? Once you narrow down on the person's personal tastes, should you apply your own filter and pick something you would wear/use/be thrilled to have? What if the person you are giving things to secretly thinks you have appalling taste? When it comes to choosing a perfect present, the pitfalls are many. What I do is pick something I love, at least that way, one of us is happy.
The only exception to the rule is teenagers. If you want to give something to anybody between thirteen and nineteen years, follow my cousin's formula. Whenever she goes shoe shopping for her daughter, she looks at the display and picks up what she thinks is the ugliest looking pair. Inevitably, her daughter loves her wise mother's selections.
I had once taken someone I particularly don't like to this amazing stationery store. There, she bought a bunch of beautiful things for herself. Then, to thank me for showing her this awesome place bought me the only ugly thing there. I couldn't help thinking it does take a certain amount of talent to choose the worst from the best.
It does seem a bit mingy to think horrible thoughts about someone who is actually giving you something but the truth is we all love a good gift that talks to our heart, that makes us fall in love with it. A present we can hold in our hands and say, 'This is the perfect thing I didn't know I wanted. Thank you.'
And anybody who can gift us that is indeed gifted. Merry Christmas!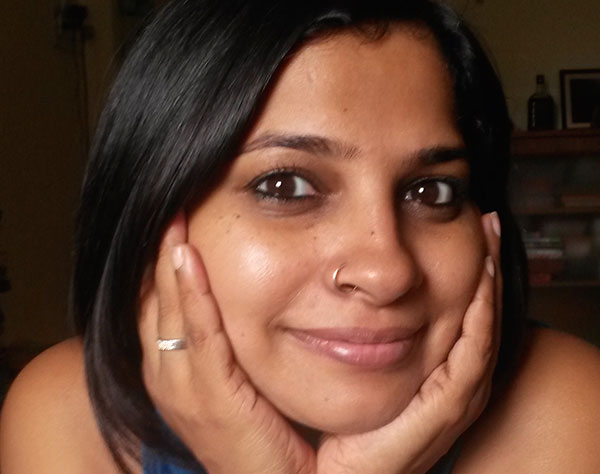 'Still Figuring It Out' a funny, sad, questioning take on adulthood will appear every Saturday on Asianet Newsable. Arathi Menon is the author of Leaving Home With Half a Fridge, a memoir published by Pan Macmillan. She tweets at here. The views expressed here are her own.