Asianet News Expose: Revisiting Muthanga incident (2003)
The land struggle which lasted 44 days was suppressed brutally by the Kerala government
Videos of the protests, the police firing and the chaos that ensued were aired by Asianet News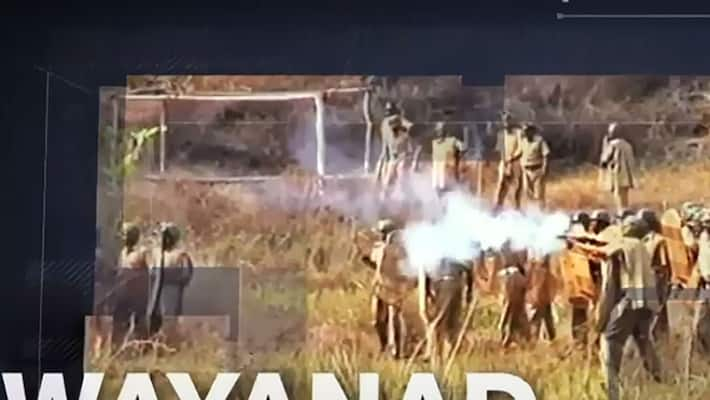 It all started with the adivasi protests, under the newly formed Adivasi Gothra Maha Sabha (AGMS), after the lack of arable land led to severe starvation and death of several members in Wayanad. Following the failure of the AK Antony government in allotting them land, which had been contracted in October 2001, AGMS protesters encroached on the Muthanga wildlife sanctuary on 5 January 2003.
However, the struggle which lasted only 44 days was suppressed brutally by the Kerala government on 19 February as the police fired 18 rounds at the protesters resulting in two fatalities and hundreds of adivasis suffering serious injuries.
Videos of the protests, the firing and the chaos that ensued were aired repeatedly by Asianet News, with the incident attracting worldwide resentment. Many human rights activists believe if the videos had not surfaced, the police would have tried to bury all evidences of its brutality.
The Muthanga struggle went on to become a milestone in the adivasi land struggles in Kerala, and even India. The incident also enhanced the political visibility of the adivasis in Kerala, and even mainstream political parties started paying heed to the adivasi sentiments.
(With a team of dedicated reporters and cameramen backed by committed editors, Asianet News has made it its motto to bring the most relevant of news to its patrons. The team unearthed one scam after another and went all out after those responsible. The channel focused on extensive live coverage, on ground reporting, in-depth analysis and a constant follow-up, because we believe in making a difference by giving voice to the voiceless.)
Last Updated Mar 31, 2018, 7:06 PM IST